Chloe & Halle's Mom Inspires Them Every Day — inside the Singers' Personal Lives and Family
Halle and Chloe Bailey, the sisters who shot to stardom as the R&B duo Chloe x Halle, find inspiration in their mother every day. They are also Beyoncé's protegees.
On Mother's Day 2018, the duo honored their mom, Courtney Bailey, by uploading a photo on social media followed by a beautiful and empowering message in the caption.
In the image, Courtney, an HR recruiter for Twitter, flashed her beautiful and infectious smile at the camera, which made it clear where the singers inherited their pretty looks from.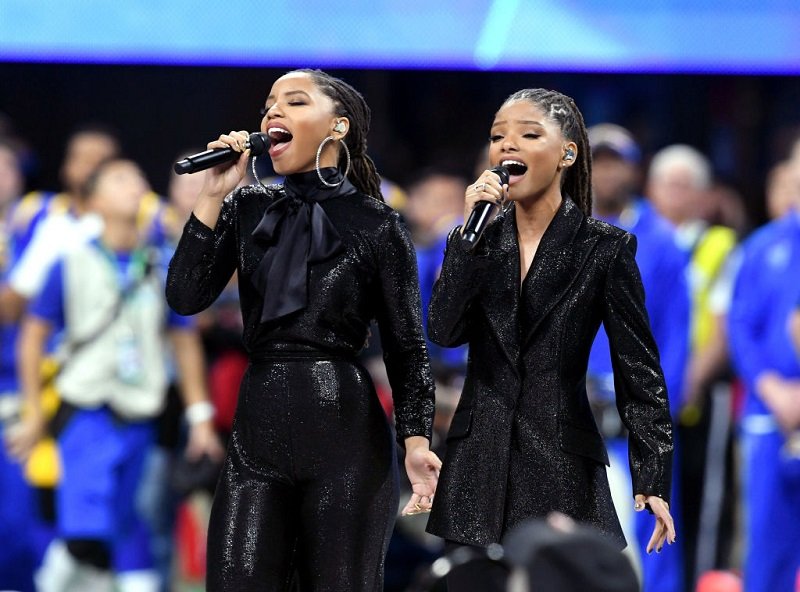 CHLOE AND HALLE BAILEY'S PARENTS
For the caption, Chloe and Halle Bailey wrote that Courtney inspired them "every single day" to be strong, kind, driven, and independent. They also credited Courtney for their fulfilled dreams. They wrote:
"You light a thousand suns with that infectious smile of yours, and we are so proud to call you ours. We love you, mommy."
Fortunately, Chloe and Halle have had a lot of support not only from their mother but also from their dad, Doug Bailey. On Father's Day 2020, they uploaded an Instagram post about Doug.
In it, they credited him for being their lawyer, manager, and an important and influential figure in their lives. However, not everything in Doug's life has been a walk in the park.
DOUG'S LEGAL TROUBLES
Back in 2007, Halle and Chloe Bailey's dad, a former stockbroker, was charged with two counts of family violence battery, simple battery, and cruelty to children in the third degree.
Doug, accused of harming Courtney, was forced to complete a nine-month domestic violence program. Once the program was over, the charges against him were dismissed.
Although that incident probably damaged Doug's relationship with his daughters, he is still very much involved in their lives, so it seems like that's all water under the bridge now.
In 2016, Halle and Chloe credited Doug for pushing them to become lyricists. They revealed that Doug, who writes poems, taught them about song structure when they were eight and ten years old.
The duo said that [Beyoncé] was "just a beautiful mother."
He taught them everything from similes to metaphors and alliterations and would ask them to create songs around the dinner table. One of the firsts was called "What Makes You Sad."
According to Halle, Doug told them that they could write about the things they felt, so it was his idea to start with what made them sad at the time. Chloe x Halle's fans would love to listen to it.
BEYONCÉ PROTEGES
Halle and Chloe Bailey's parents definitely influenced their lives and careers, but it was award-winning musician Beyoncé who helped them become the famous singers they are nowadays.
In 2011, when Chloe was 13 and Halle was 11, they started uploading covers to their YouTube channel. In 2013, they covered Beyoncé's "Pretty Hurts" in such a way that Beyoncé herself shared it on her Facebook page.
Jay-Z's wife did her research and learned that the sisters were unsigned, so she contacted them at their home in Atlanta and signed them to her label, Parkwood Entertainment.
From that point on, Halle and Chloe's careers have kept getting better. Apart from releasing an award-nominated debut album called "The Kids Are Alright," they have landed some acting gigs.
About Beyoncé, the duo said that she was "just a beautiful mother," adding that they love her because she lets them create freely, shine, and be their own true selves.
Still, Beyoncé makes sure that Halle and Chloe Bailey's songs are perfect by giving her "little notes here and there." The sisters definitely have a bright future ahead, especially because they're always learning from Queen Bey.