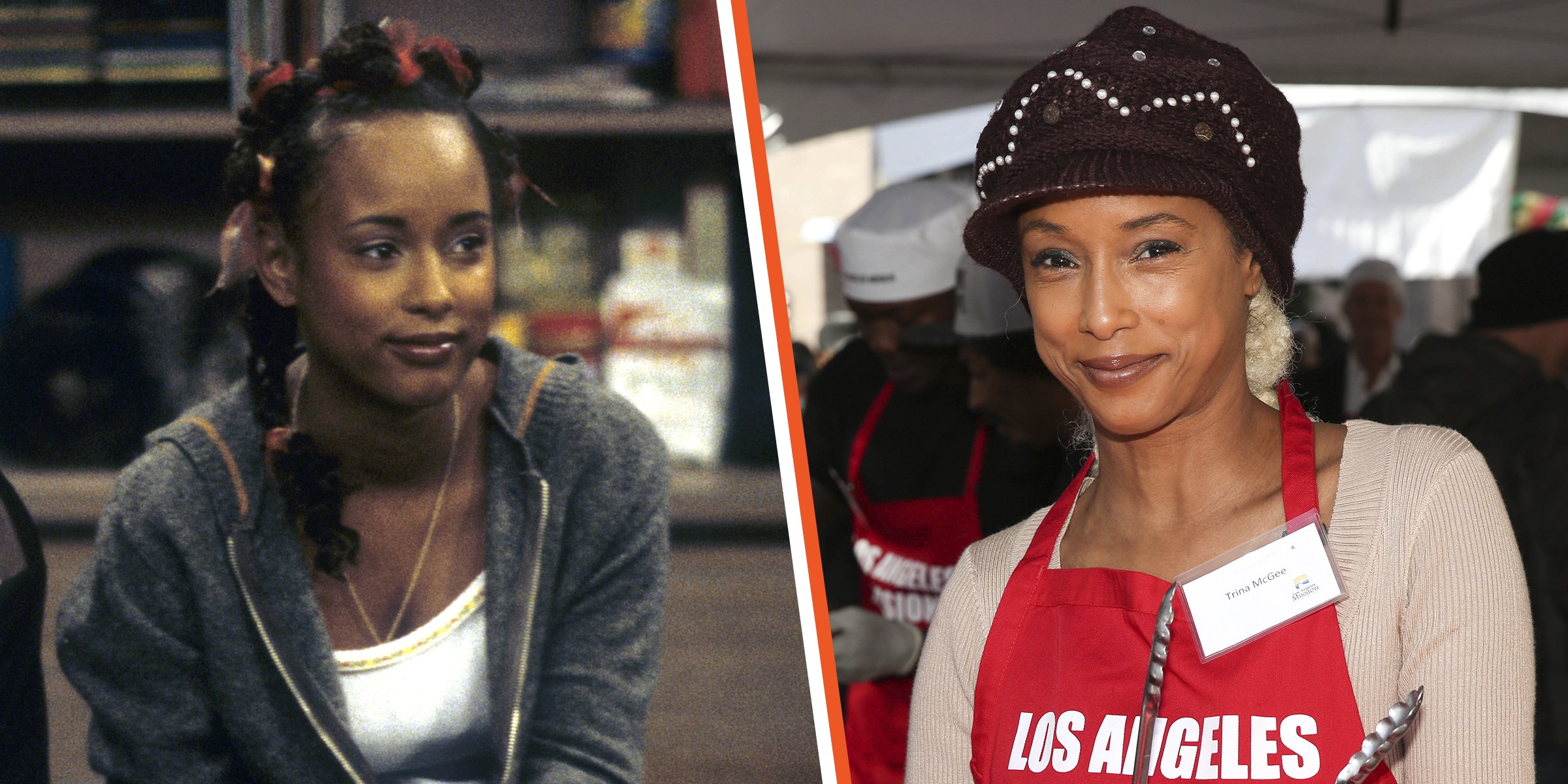 Trina McGee | Source: Getty Images
Trina McGee Now: Inside the Life of the Actress after 'Boy Meets World'

American actress Trina McGee is famous for her role as Angela Moore in the series "Boy Meets World." She joined the show in 1997, four years after the show first aired, and stayed on till almost the finale in 2000.
"Boy Meets World" was a coming-of-age series focused on the life of Cory Matthews, a character played by Ben Savage. It told the story from his childhood to being an adult. The first season started airing in September 1993 and the finale aired in May 2000.
Trina McGee joined the series in its fifth season and became Topanga Lawrence's best friend, a character played by Danielle Fishel. She later dated Shawn Hunter, a character played by Rider Strong but left to spend time with her father in the series just before the season's finale.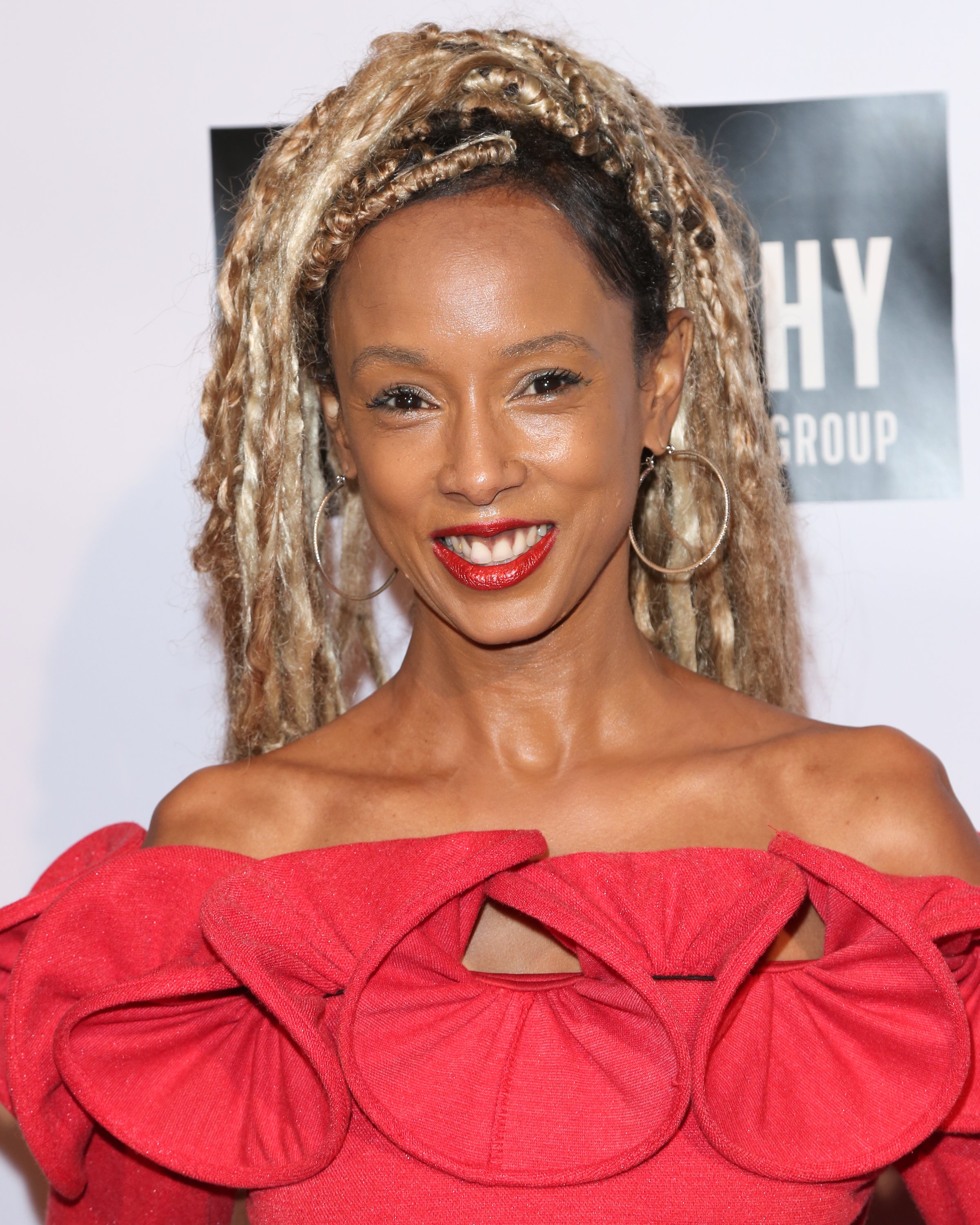 Trina McGee at the trophy celebration for the Make-A-Wish Foundation on February 11, 2018 | Source: Getty Images
Why Was Angela Missing from the 'Boy Meets World' Finale?
In a recent episode of the podcast "Pod Meets World" hosted by alums of 'Boy Meets World," McGee had a chat with Fishel, Will Friedle, and Strong.
On the podcast published on September 12, 2022, the actress revealed that she received discriminatory treatment on set, and she also talked about the reason for her absence from the series finale.
She revealed that someone significant told her that her castmates went to the show's creator Michael Jacobs to inform him that they did not want the actress on set because she was stealing their shine.
McGee revealed that she got this information after shooting the show before the last episode, and it was hurtful to her for a long time. Fishel, Friedle, and Strong were shocked to hear that and assured her it was false.
The actress also said they treated her differently on set as she was the only Black cast. At some point, they asked her to turn down her Blackness.
In the past, McGee had revealed that her co-star Friedle associated her with "Aunt Jemima" on set. However, after she confronted him about it, he apologized.
Trina McGee is also a writer, director, and producer.
Fishel also apologized to the actress after McGee claimed that Fishel acted with hostility towards her by meeting her warm hellos with cold blank stares on the set of "Girl Meets World."
What Happened to Trina McGee after 'Boy Meets World'?
After "Boy Meets World," Trina McGee became divorced from her ex-husband Courtland Davis. The actress is currently a mother of three children.
She became an at-home mum to be able to repair her family unit and spend time with her kids. In 2001, she starred as Lucy in "Untitled Sisqo Project."
The actress has starred in a handful of movies, and series, including an episode of the 2015 "Girl Meets World." In 2016, the actress was also a cast of "LAPD African Cops."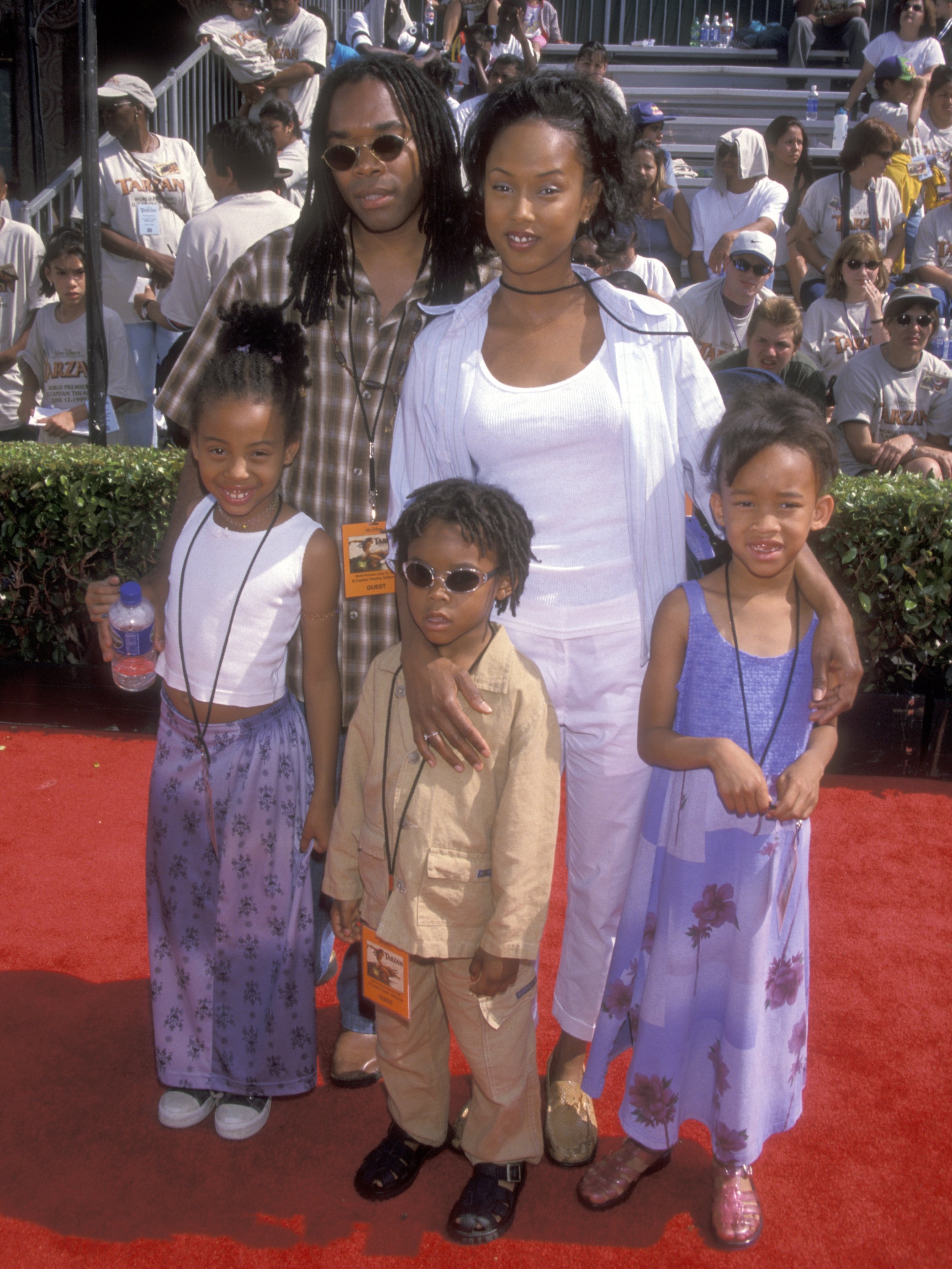 Courtland Davis, Trina McGee, and children at the Hollywood premiere of "Tarzan" on June 12, 1999 | Source: Getty Images
McGee also delved into writing and has been credited as a writer, director, and producer for several television shows. She wrote "Sins of the Guilty," "Confessions of Isabella," "Keepin' the Faith: Momma's Got a Boyfriend," and "Jessica Sinclaire Presents: Confessions of A Lonely Wife."
Her credits as a producer are "Sins of the Guilty," "Confessions of Isabella," and "Jessica Sinclaire Presents Confessions of A Lonely Wife."
Is Trina McGee Still Acting?
McGee's last significant role was when she starred as Vanessa Johnson, a talented dancer, in the 2016 "Sins of the Guilty," a low-budget crime thriller directed by Marcello Thedford.
The actress is working on a new action movie, "Detainment." The film, scheduled for release on December 1, 2022, in the US, is produced by Mosaic Worldwide.
Rich Sands, Steve Jacques, Diana Matlak, Alexandria De Rossi, Britney Ortiz, Cary Mark, Ural McIntosh, Dex Geralds, Lakeisha, and Shaundria will be starring in the film.
Please fill in your e-mail so we can share with you our top stories!