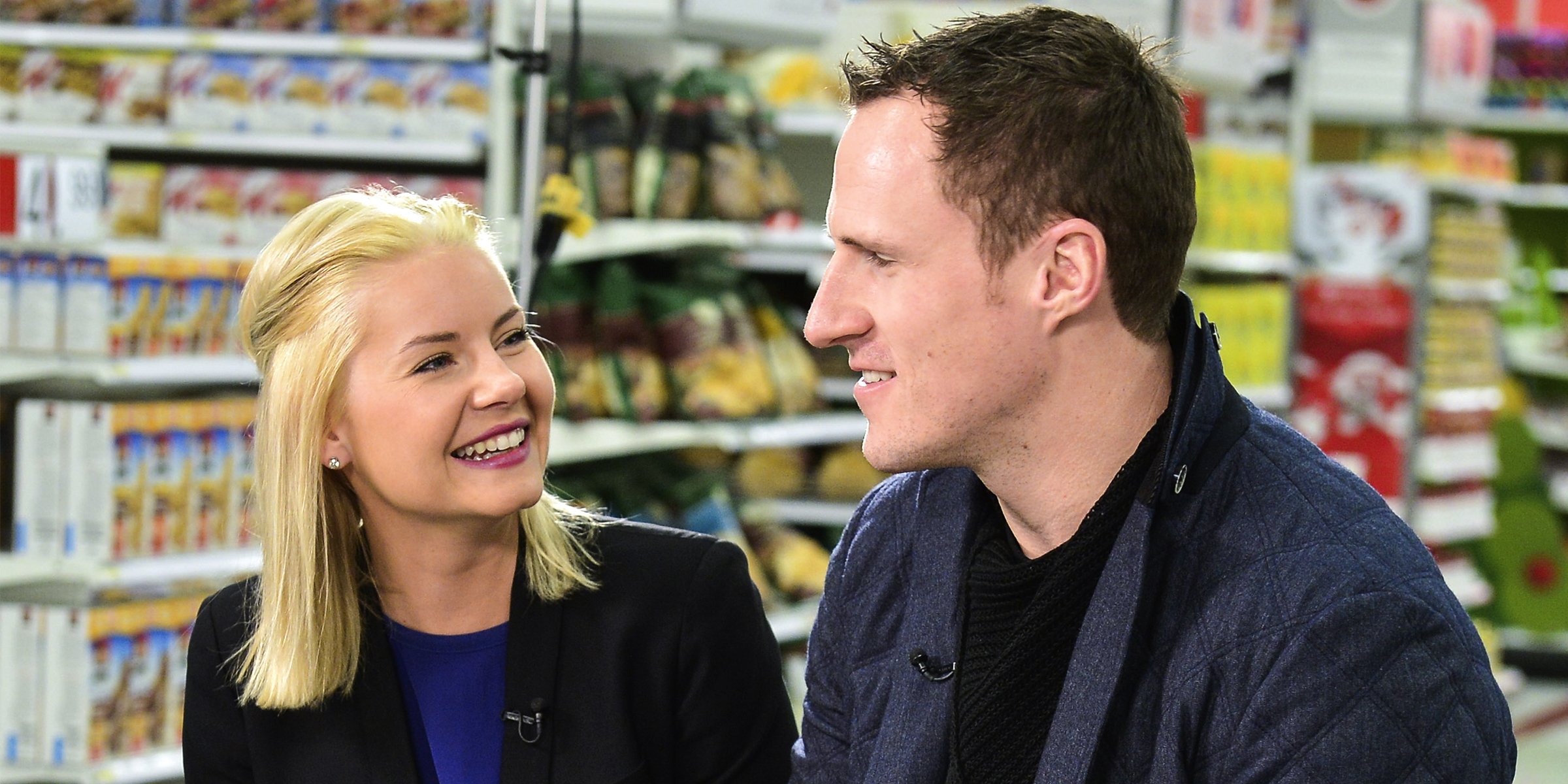 Elisha Cuthbert and Dion Phaneuf | Source: Getty Images
Elisha Cuthbert's Husband Played in the NHL & Is Now Retired: Meet Dion Phaneuf

Dion Phaneuf spent 14 seasons in the National Hockey League, playing for four teams. He is now happily retired and spending days with his wife, Elisha Cuthbert, and their family.
Finding success as an athlete was no easy feat for Elisha Cuthbert's husband, Dion Phaneuf. The Edmonton, Alberta-born hockey player's career in the National Hockey League began in 2003 when he was drafted ninth overall by the Calgary Flames.
While pursuing his career as a hockey player, Phaneuf built his family with his wife, Cuthbert. She became his number-one fan and support system until the day his retirement came.
Dion Phaneuf Retired after 1,048 NHL Games
In November 2021, Phaneuf announced his retirement from the NHL after playing for 14 seasons. In total, the athlete gave his best playing 1,048 regular-season NHL games for four different teams.
After his initial draft in 2013 with the Flames, Phaneuf moved to the Toronto Maple Leafs, Ottawa Senators, and Los Angeles Kings. His on-ice record includes 137 goals with 357 assists, tallying 494 NHL points.
Phaneuf also played the sport internationally at the World Championship in 2007, 2011, and 2012. Although he did not place the highest in his last two games, Phaneuf won a gold medal in his first year.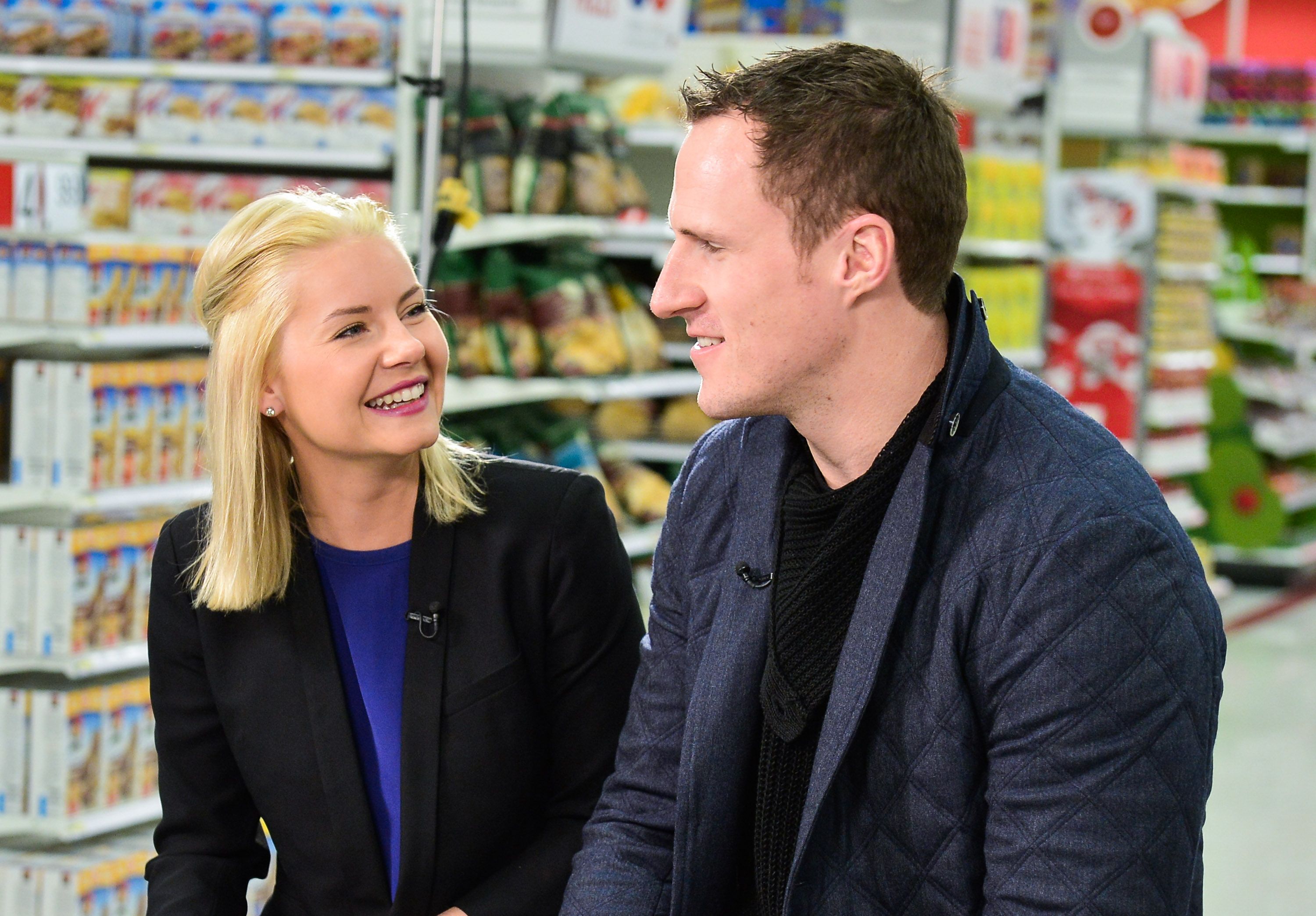 Elisha Cuthbert and Dion Phaneuf at Target at Shoppers World Danforth on December 10, 2013, in Toronto, Canada. | Source: Getty Images
The hockey star also took home the gold medal in 2005 at the IIHF World Junior Championship, a league in which he competed the year before.
Phaneuf's nearly two-decade-long career earned him a fortune, including his $39 million deal in 2008. He has since purchased a summer home and exercise facility for himself and his family with Cuthbert.
More than 300 People Attended Their Wedding
Phaneuf began his relationship with the Canadian actress in May 2008. After four years of dating, the couple decided to tie the knot, announcing their engagement to family in Prince Edward Island, Canada.
In 2013, Cuthbert walked down the aisle and exchanged their I do's at the St. James Catholic Church in Summerfield, surrounded by over 300 guests. Reverend Paul Egan said of their wedding:
"It's a big wedding. Probably the biggest I've ever done in my 46 years, as far as the celebrity part of it goes."
Initially, the duo tried to keep their wedding under wraps, but word traveled fast on the island until it eventually reached the local press.
They Have Two Children
Since their union, the husband and wife have welcomed two children, a four-year-old daughter, and a one-year-old boy. During a guest appearance on the "Queerified with Gigi Gorgeous & Mimi" podcast, Cuthbert revealed that she and her husband discovered her pregnancy during the pandemic.
The now mother-of-two was thankful to have had her second child during the second year of the pandemic, admitting to the possible difficulties had it been during its peak.
She also shared a few of her experiences with her second pregnancy, including when she began avoiding heels with her growing baby bump and how the latter months involved several sicknesses.
They Had Dealt with Rumors of Cheating
Phaneuf and Cuthbert had dealt with cheating rumors in the past when Canadian sports media outlet, TSN, featured a tweet that alleged an affair between the latter and Phaneuf's teammate, Joffrey Lupul. The trio immediately hired a legal team to respond to the matter.
Vancouver-based law firm Gall Legge Grant & Munroe issued a statement demanding an apology from the network and the social media user who published the tweet. Should there be no response, the legal team highlighted that they had advised their clients to formalize a lawsuit.
Lupul had no love lost for TSN, calling them a "poor man's" TMZ. Cuthbert, a victim of online hate from the rumor, posted a meme that took a jab toward the trolls plaguing her social media accounts.
Dion Phaneuf is one of the NHL stars married to an actress. Another NHL athlete also married a woman in the entertainment business. Mike Fisher wed American country singer Carrie Underwood, with whom he shares a beautiful relationship.
Please fill in your e-mail so we can share with you our top stories!