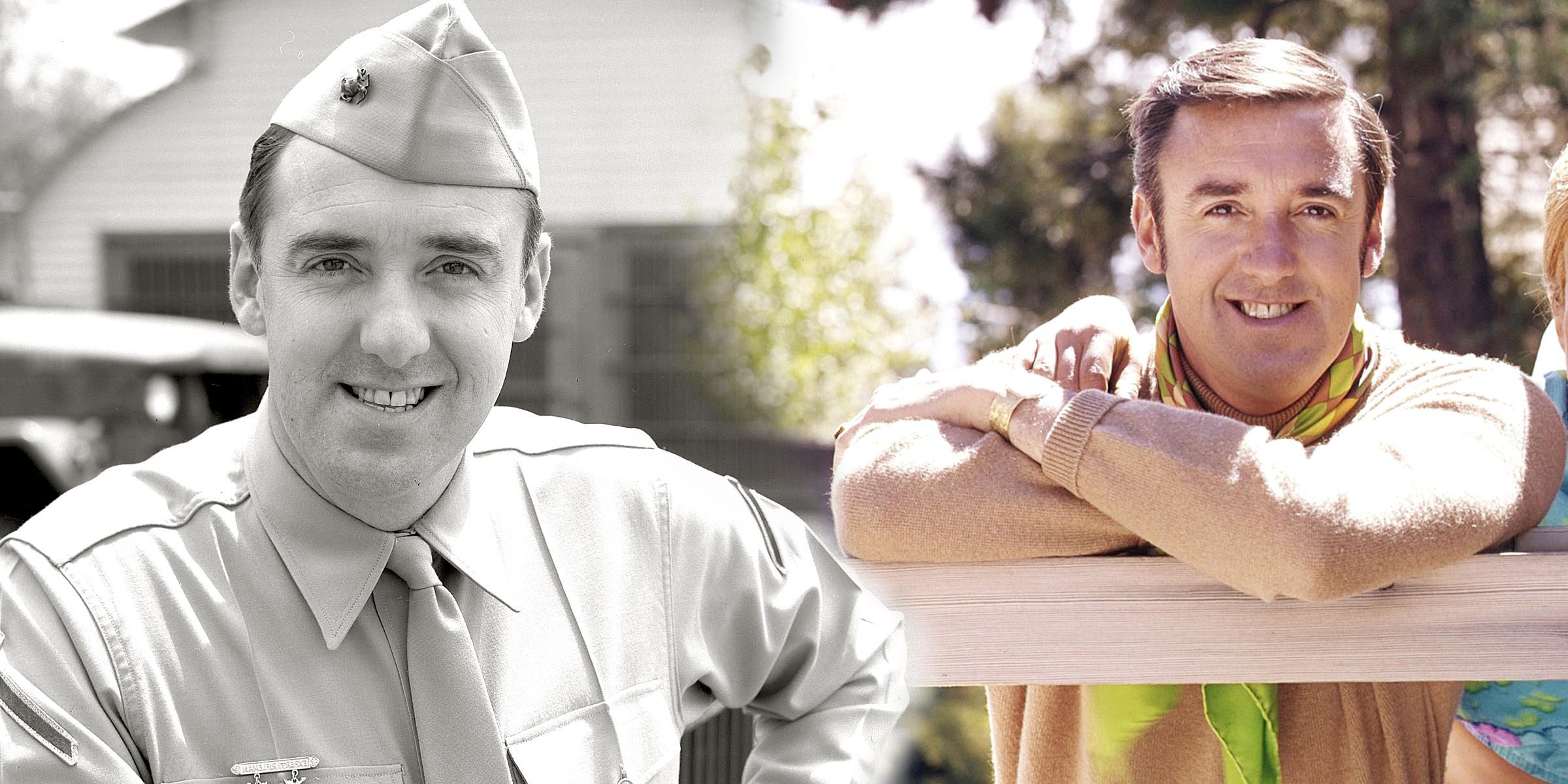 Jim Nabors | Source: Getty Images
Jim Nabors Was Mocked by Co-stars for His Sexuality Yet Lived in Dream Home with Husband He Was 'Not Ashamed Of'
Jim Nabors was a man of many talents. He had a strong opera voice he loved to show off, and he was a talented actor famously known for his role as Gomer Pyle on "The Andy Griffin Show." However, Nabors sexuality did not make life easy for him in the industry.
Jim Nabors was one of the stars to emerge from the iconic 60's show "The Andy Griffin Show." He played Gomer Pyle, and it became a character that resonated and lived through Nabors till his last breath.
Nabors was brave to be open about his sexuality as an upcoming actor in the 60s despite the discrimination that came with it.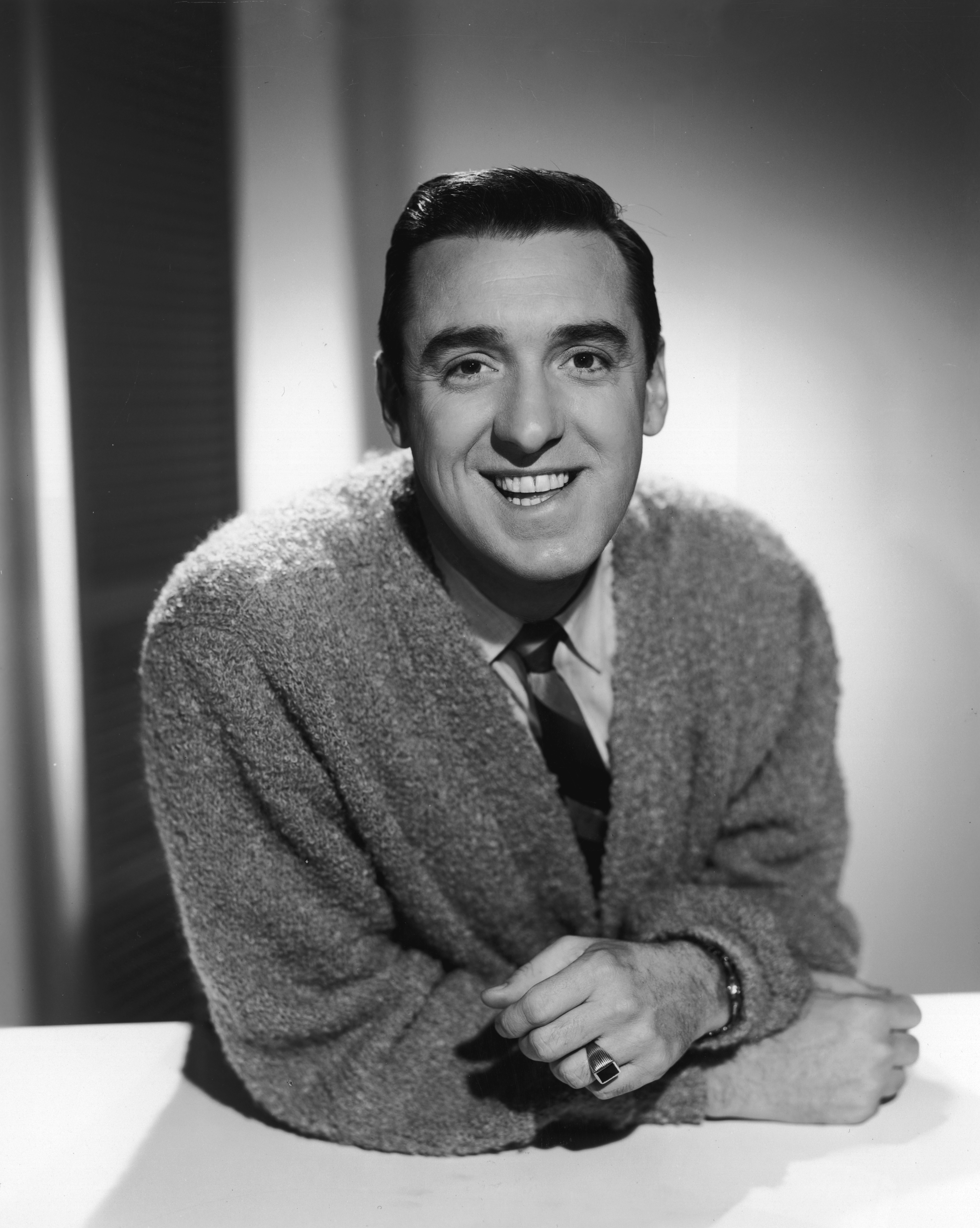 Jim Nabors photographed in 1965 | Source: Getty Images
One of his co-stars, who sat front row and watched how differently Nabors was treated, confessed that he realized his privilege as a straight man.
The co-star admitted that experiences were better for straight men, not only in how a person was perceived behind the scenes but also by the audience.
Everyone on set knew about Nabor's sexuality, but it became an unspoken rule never to discuss it. Ron Howard, another big star to come out of "The Andy Griffin Show," also revealed that the treatment among actors differed.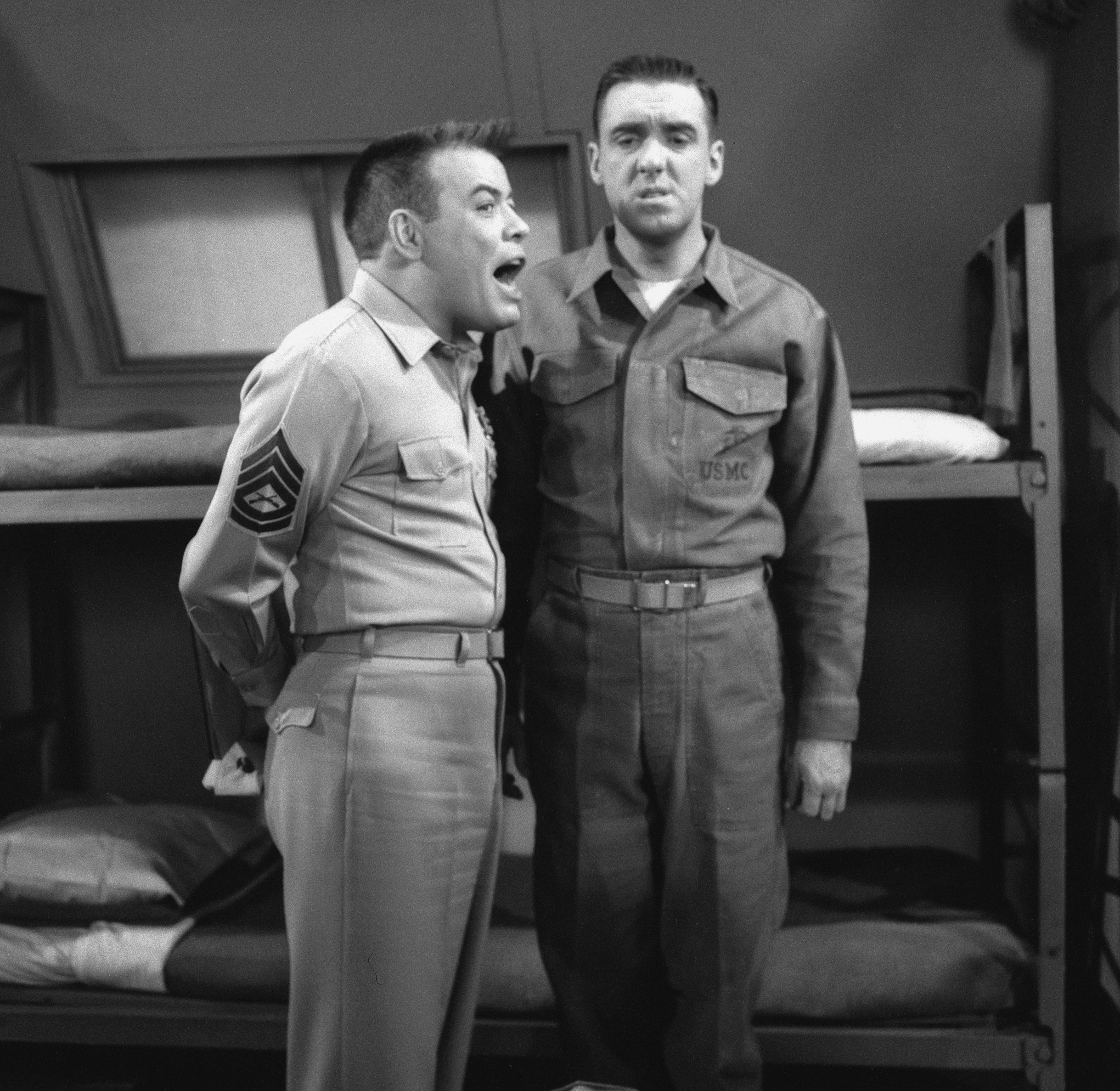 Jim Nabors in California in 1965 | Source: Getty Images
For instance, Howard was treated with empathy and kindness, while Nabors got the shorter end of the stick. Howard even heard some crew members calling him offensive names behind his back. "And not with a hint of kindness," said Howard.
Jim Nabors & Rock Hudson - What Happened Indeed?
Nabors had dealt people with whispering things behind his back at work, but he had to withstand the pressure of the media when rumors about him marrying actor Rock Hudson surfaced.
The two actors were reported to have had a private wedding ceremony, but the public ignored it because sounded unusual and untrue.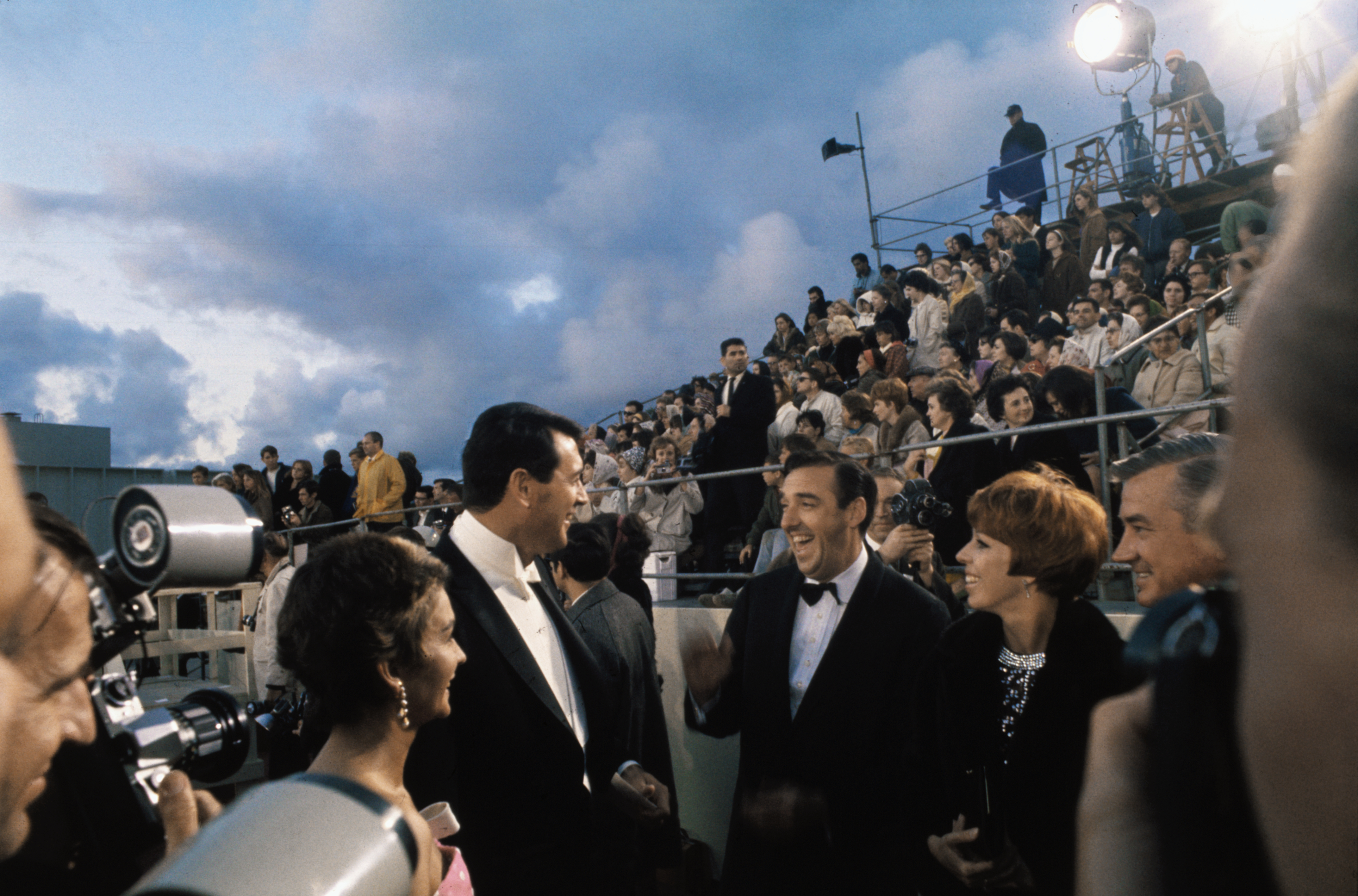 Carol Burnett with Jim Nabors and Rock Hudson at the Oscars in 1967 | Source: Getty Images
Details about the alleged wedding ceremony were not coherent. There were various locations where the nuptials supposedly took place, like New York, Carmel, Las Vegas, Vancouver, Chicago, and a Hollywood party, to name a few.
There was no information on how and why the ceremony would have occurred. Hudson and Nabors were never lovers, just casual friends but the two actors could never be seen together again after the scandal broke out.
However, the story resurfaced after Hudson died, and a supposed ceremony guest came forward. A model whose identity was hidden admitted to attending the undercover gay wedding.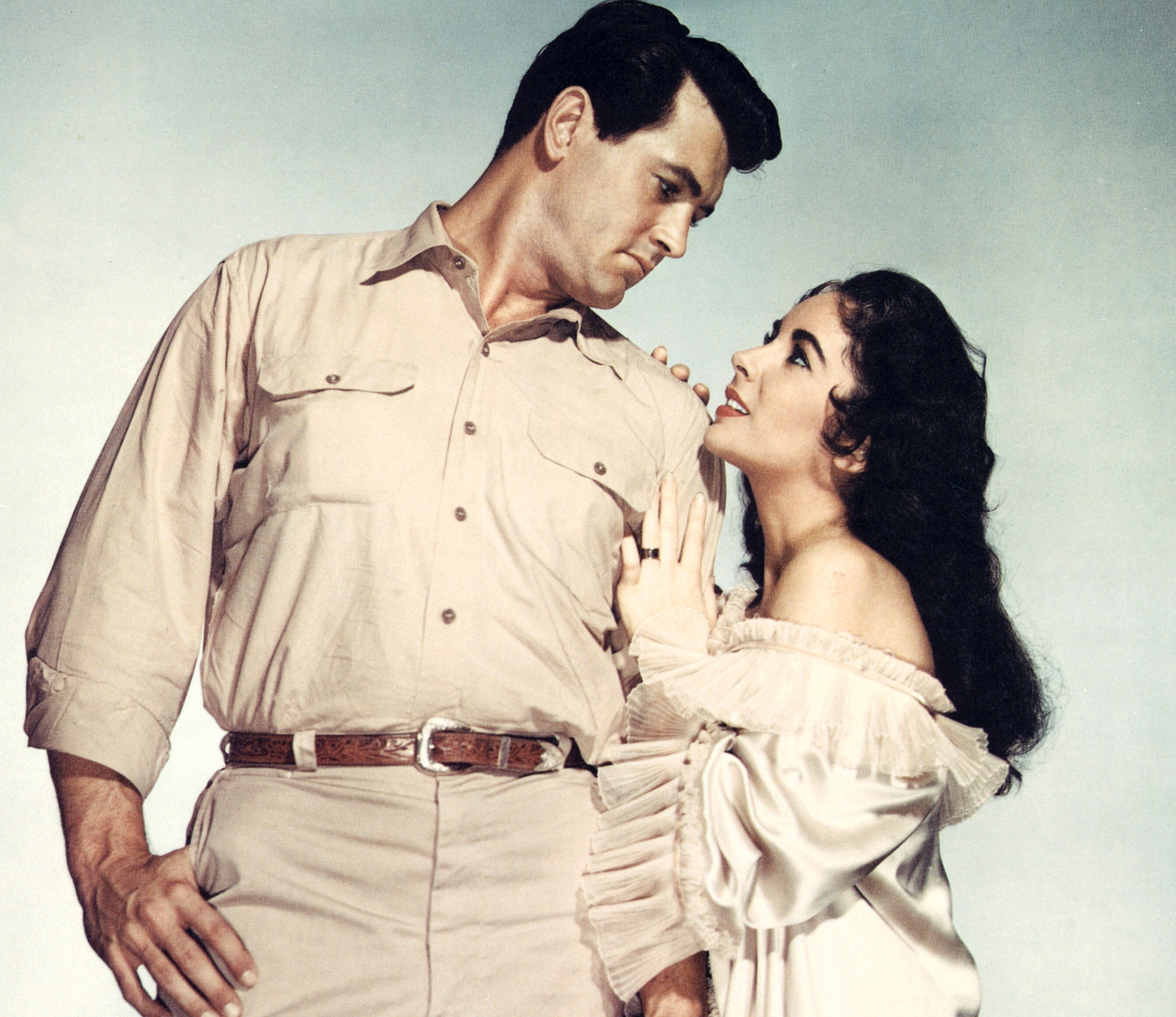 Rock Hudson with model Elizabeth Taylor on the set of "Giant" in 1956 | Source: Getty Images
According to the ex-Vogue model, the ceremony was in a luxurious candle-lit living room in a house in Belgravia. The alleged couple said their vows before a priest and their eighteen guests. Most of the people invited were said to be male designers and supermodels.
However, the model confessed that the ordeal was unusual for her, especially as a 15-year-old who thought they were attending a heterosexual wedding. The source expressed;
"I was an innocent 15-year-old at the time and was stunned by the whole thing; I'd gone to the wedding with a friend of Rock's, thinking it would be a normal one between a man and a woman...I can't remember what responses Rock and Jim made to the priest."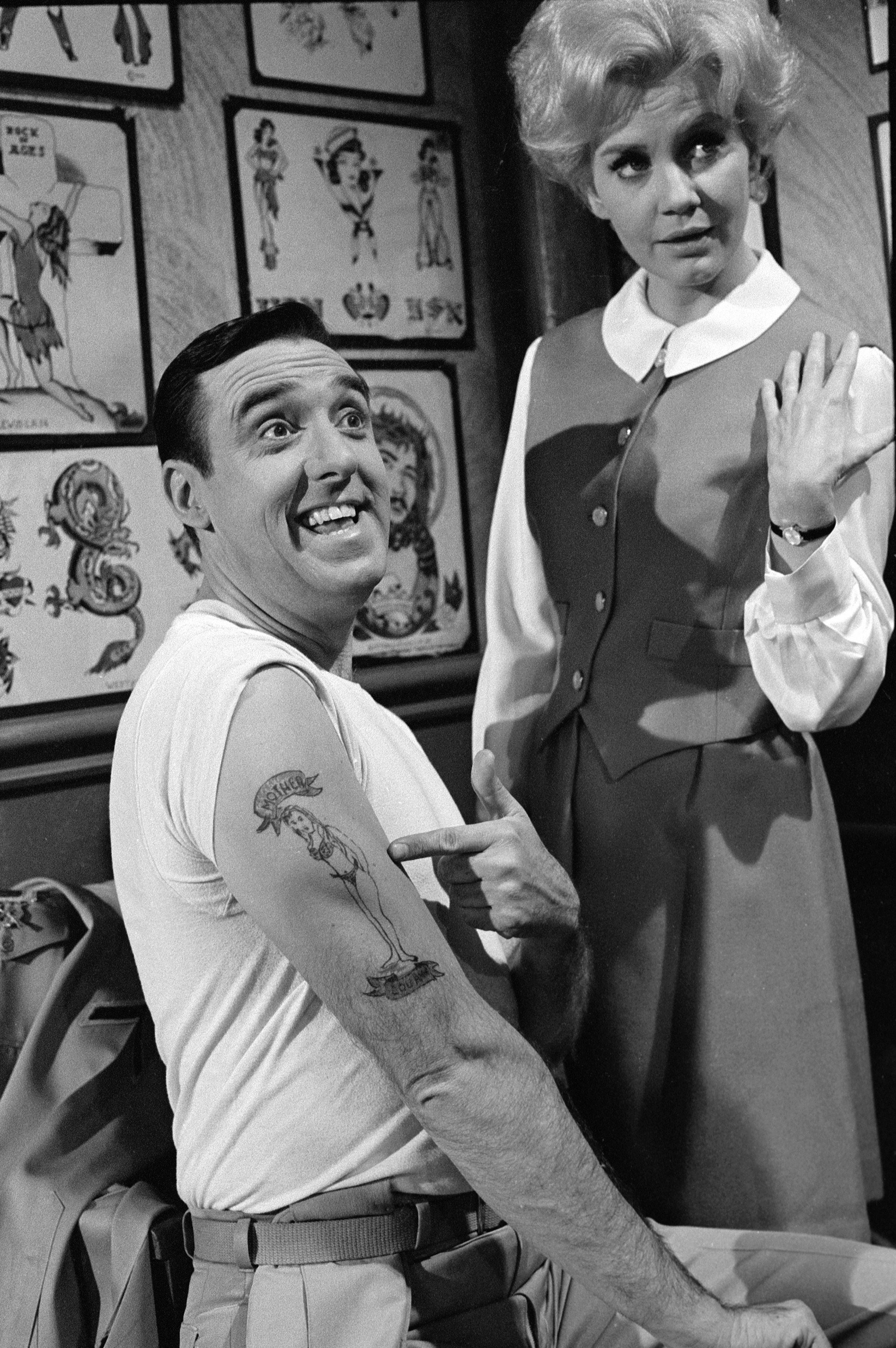 Jim Nabor in California in 1969 | Source: Getty Images
Nabors' secret wedding rumors did not only cost him his friend, but the actor lost a show he was meant to have on CBS TV.
The actor knew early on that his future partner would not be a woman, but even his character Gomer Pyle never had a wife or a girlfriend.
Gomer did have love interests, but they never blossomed into anything. In one episode titled 'The Better Man," Gomer convinced his girlfriend, Lou-Ann Poovie, to marry an old boyfriend from her hometown.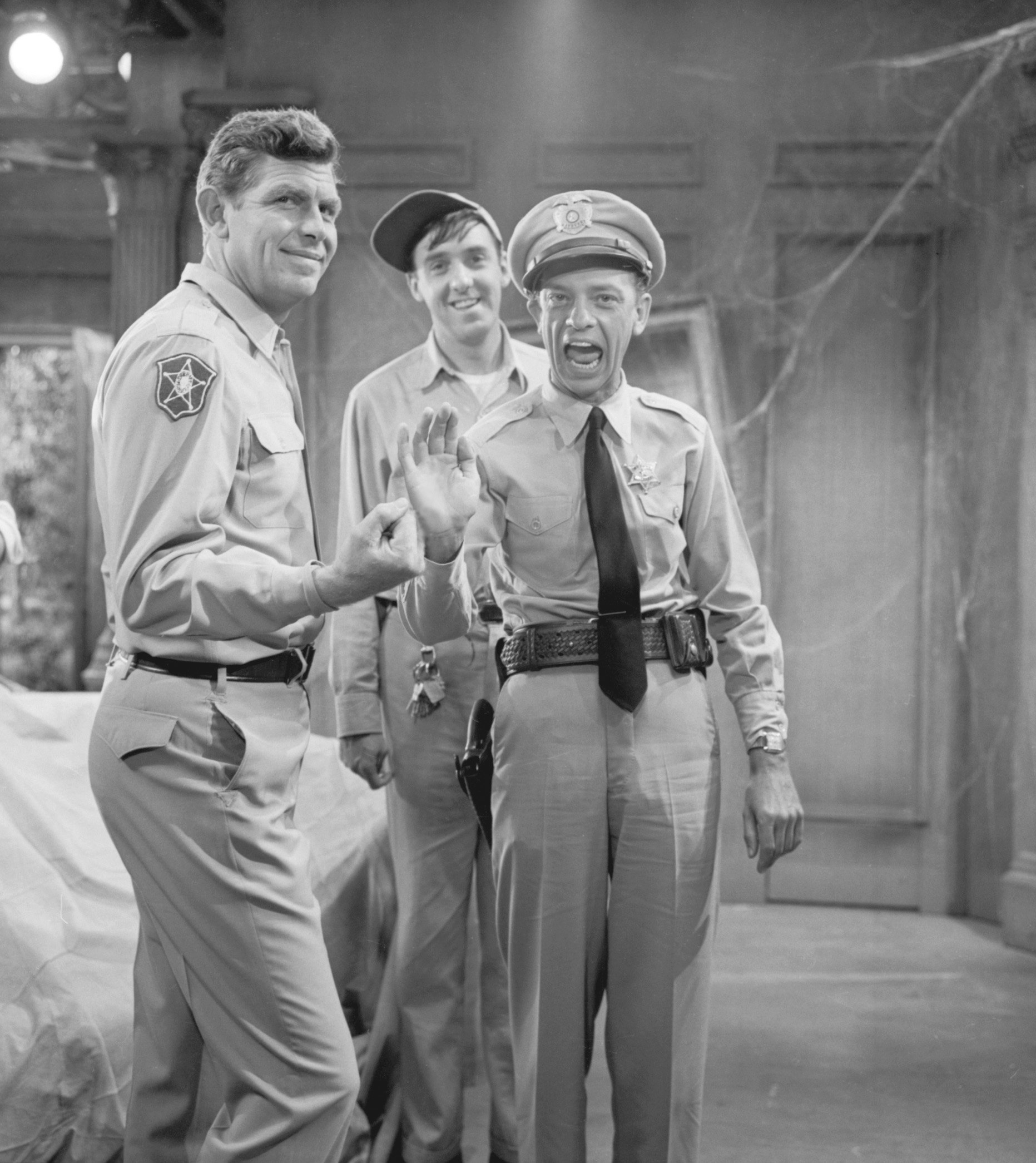 Jim Nabors, Don Knotts and Andy Griffith on 'The Andy Griffith Show,' 1963 | Source: Getty Images
It was believed that Gomer made that decision because he did not think his masculinity matched up to the two men in his girlfriend's life, her father and her potential husband.
The average man was seen as someone who owned a business, was a regular at a country club, drank hard liquor, was obsessed with football, and looked like they could fight.
On the contrary, Gomer had different interests; his strongest drink was beer, and he loved making fabric flowers for Lou-Ann; they also took cooking classes and he showed no interest in sports. Lou-Ann's father even mocked Gomer for not being manly enough for his daughter.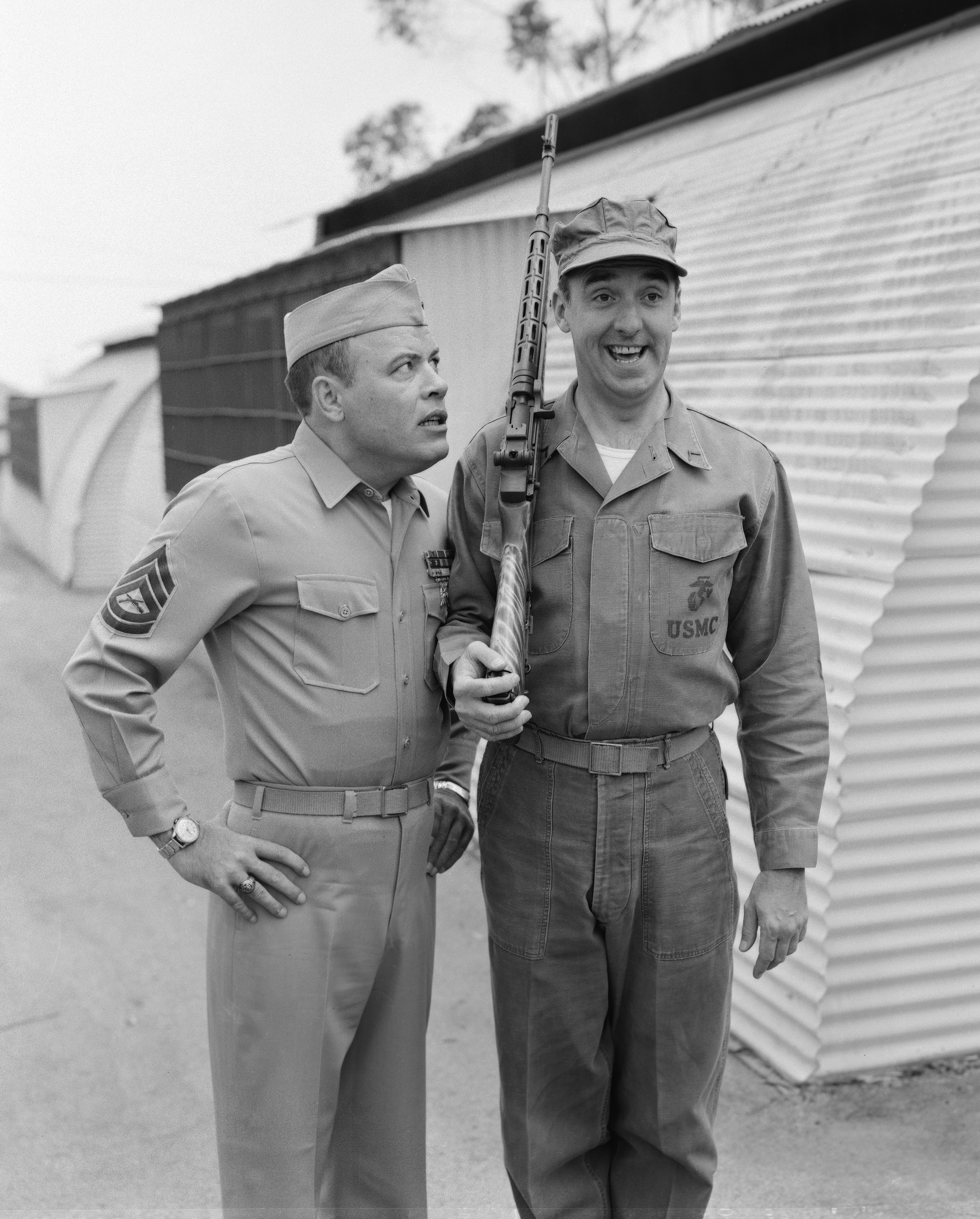 Jim Nabors and Frank Sutton in California in 1965 | Source: Getty Images
Although Gomer was presented as the opposite of what was expected of a man, Nabors loved to play Gomer and resonated with him in many ways. "Gomer's a part of me. He's only the good. He's not interested in the bad," said the actor.
Nabors was not only a dynamic actor, but he also had an opera voice. The actor made a few television appearances showing his booming baritone. In 1969, CBS aired the show "The Jim Nabors Hour," where the actor had celebrity guests, and they would do sketches or sing country and opera music.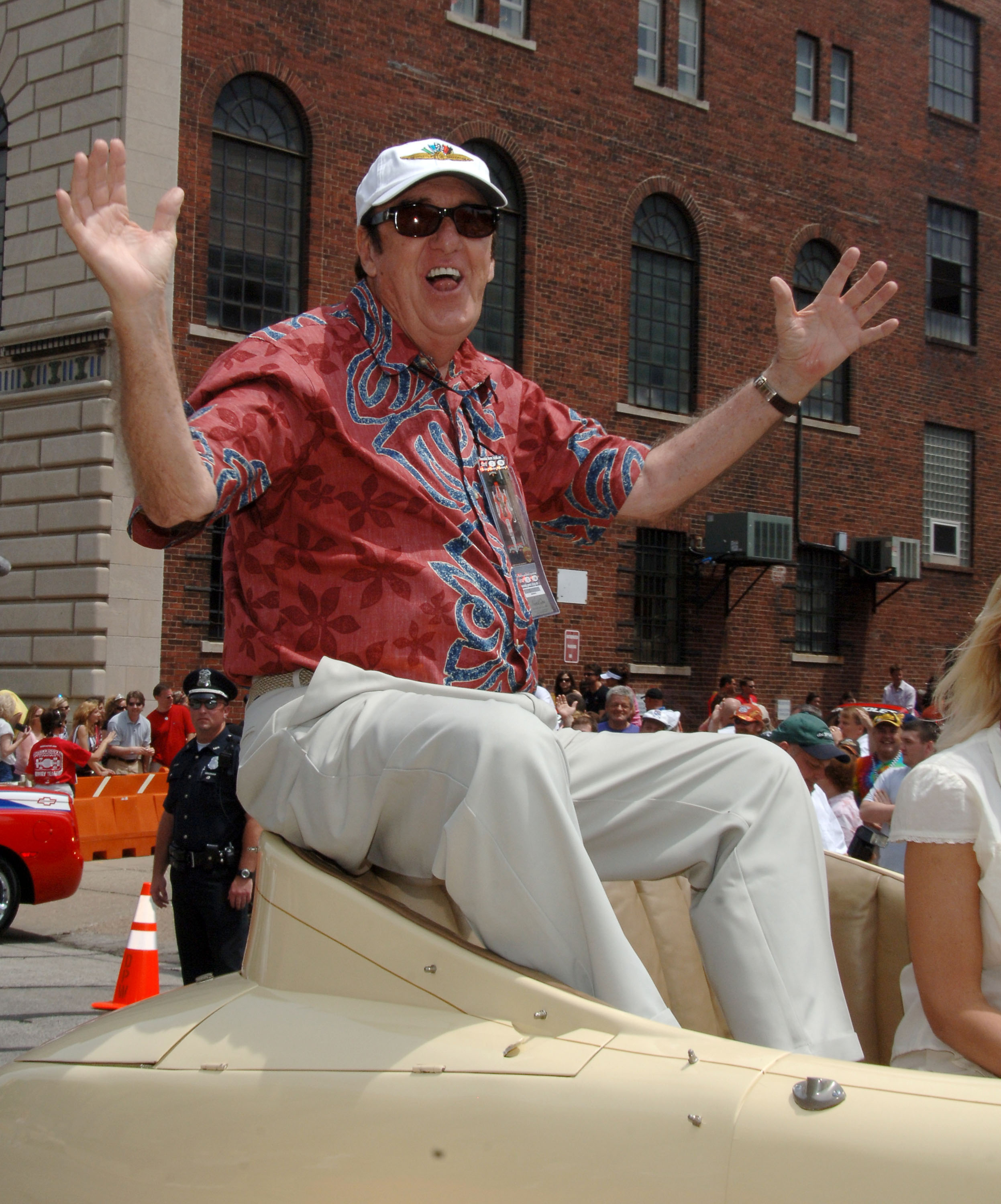 Jim Nabors at the 90th Running of The Indianapolis 500 in 2006 | Source: Getty Images
Nabors also debuted his opera voice at the Indianapolis speed motor event in 1972. It became a tradition for the actor to open the show with "Back Home Again in Indiana", by Louis Armstrong. His last performance was in 2014; at 84 years old, and he could still hit his high notes.
Looking inside Jim Nabors & His Husband's Dream Home
The public might have turned Nabors' love life into a mockery, but the actor found the love of his life, Stan Cadwallader, in 1975, shortly after his rumored marriage with Hudson.
Cadwallader was a firefighter and ended up working for Nabors, which was how their romance started. The couple was together for 39 years before they tied the knot in 2013.
Nabors was 82 at the time, and Cadwallader 64. The pair traveled to Washington State, where gay marriages were made legal in 2012.
After the nuptials, the actor had an interview with Hawaii News. Nabors kept both his marriage and relationship under wraps, but he clarified that he was not ashamed of his partner, instead, his union was sacred, and he preferred to keep it to himself.
Their ceremony was intimate. It was held in a hotel room at Fairmont Olympic Hotel in Seattle and was officiated by a judge. The couple had their friends that lived close by as their witnesses.
Nabors expressed how happy and blessed he was to have had a life-partner for almost four decades. However, it was clear to him that the state did not recognize his long-term relationship, so once it became legal to do so, he wanted him and his husband to be solidified as a couple.
The actor was also asked if his relationship felt different with a ring on his finger, but he said everything they vowed had already been fulfilled throughout the 39 years they spent together.
The couple spent their years together in their home in Hawaii. Nabors said the island felt special from the first time he visited in the 1960s. He loved how friendly and kind everyone was to him, and that was enough to convince him that one day he would call it home.
So, the actor bought his two-story home in Honolulu Ke'ahamoe in 1992. It was built in 1950 and had five bedrooms, six bathrooms, and a living room on the second story that opens up to a covered lanai.
The guest bedroom has an en-suite bathroom, and right next door to it is a living room that opens up to the pool and a cabana with a wet bar. The actor also had a wall with pictures his special moments, some of his celebrity friends and family.
The couple's property is surrounded by palm trees and has easy access to the beach. With 170 feet of beach frontage, the home has unbelievable ocean views.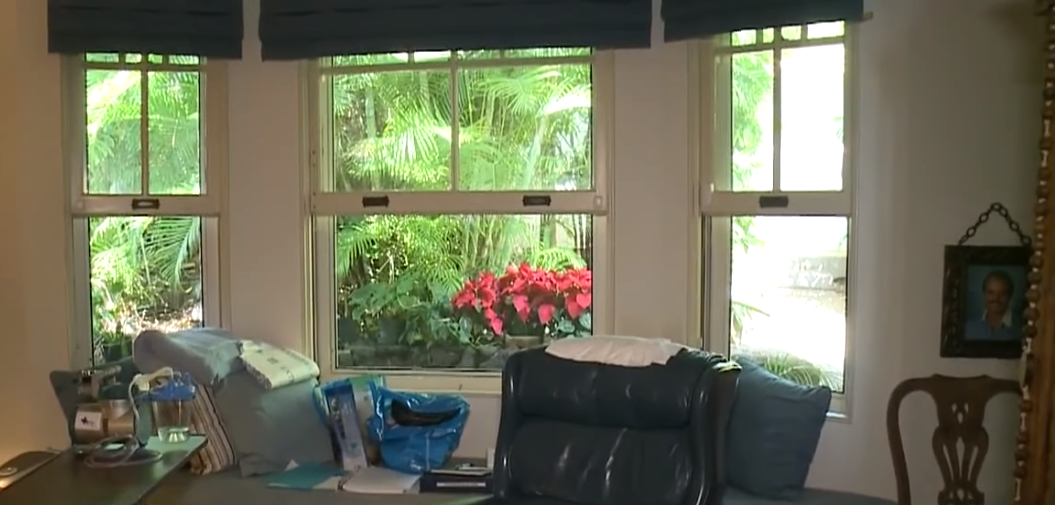 Jim Nabors' office | Source: Youtube.com/KHON2 News
The master bedroom opens to a calming wood floor and a deep blue checkered accent wall. The ample space has a working area and a secluded lounge with flow-to-ceiling sliders, which gives you a picture-perfect sunset. The 5,900 square foot home was sold for $12 million.
Nabors's beautiful home was not just for him and his partner to enjoy. The actor extended the same welcoming energy and kindness he got from Hawaii. Many of his neighbors remember Nabors as someone who loved interacting with people and opening his house to them.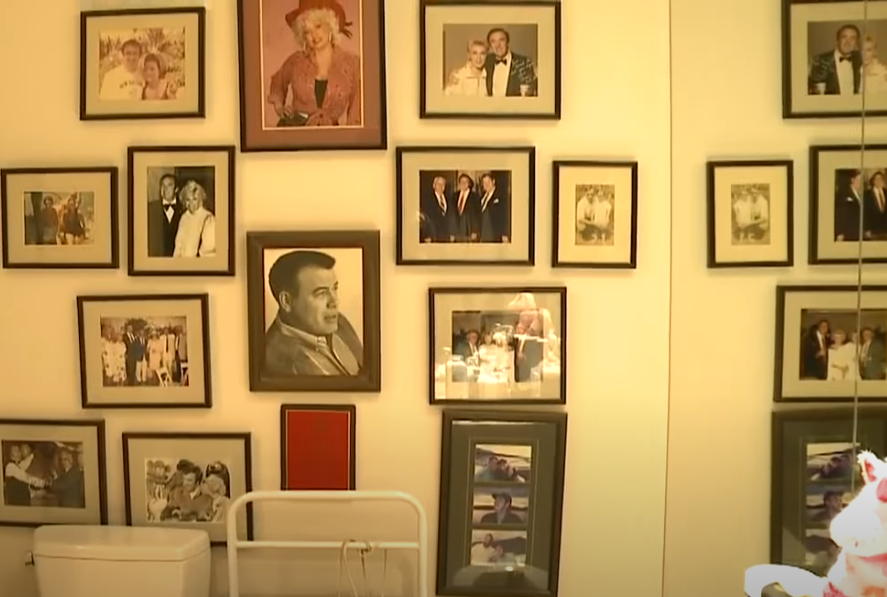 Jim Nabors home | Source: Youtube.com/KHON2 News
One of his friends in Hawaii, Danny Keleikini, appreciated how Nabors did not let his Hollywood star status get to his head. He was comfortable and willing to break bread and converse with everyone.
Many people also said Nabors' heart was as big as his singing voice. The actor was famous for hosting local Christmas shows and supporting several local charities like the Hawaiian Humane Society. He also helped promote Hawaii's organ donor campaign after he had a liver transplant.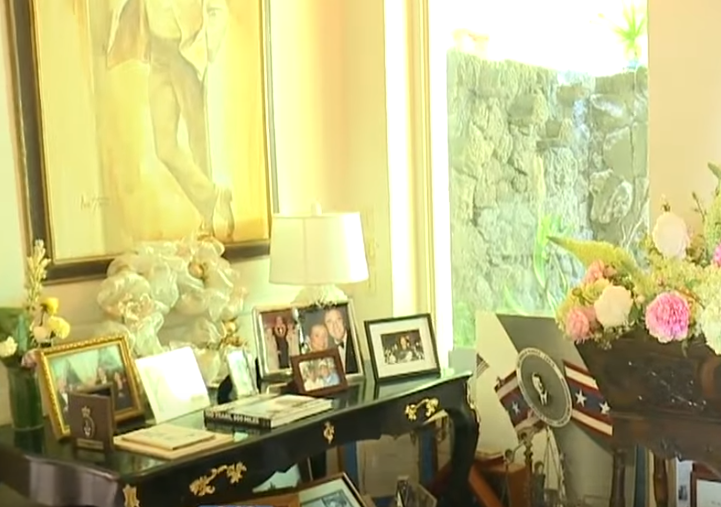 Jim Nabors office | Source: Youtube.com/KHON2 News
One thing Nabors did was live a fulfilling life despite the obstacles he faced, and his partner expressed how blessed and lucky he felt to have been part of his multifaceted life.
Jim Said to His Beloved How He Wanted to Be Remembered before His Passing
Nabors never wanted his sexuality to be the only thing people saw or remembered about him. He said he had known since childhood and never wanted to make a public spectacle about it.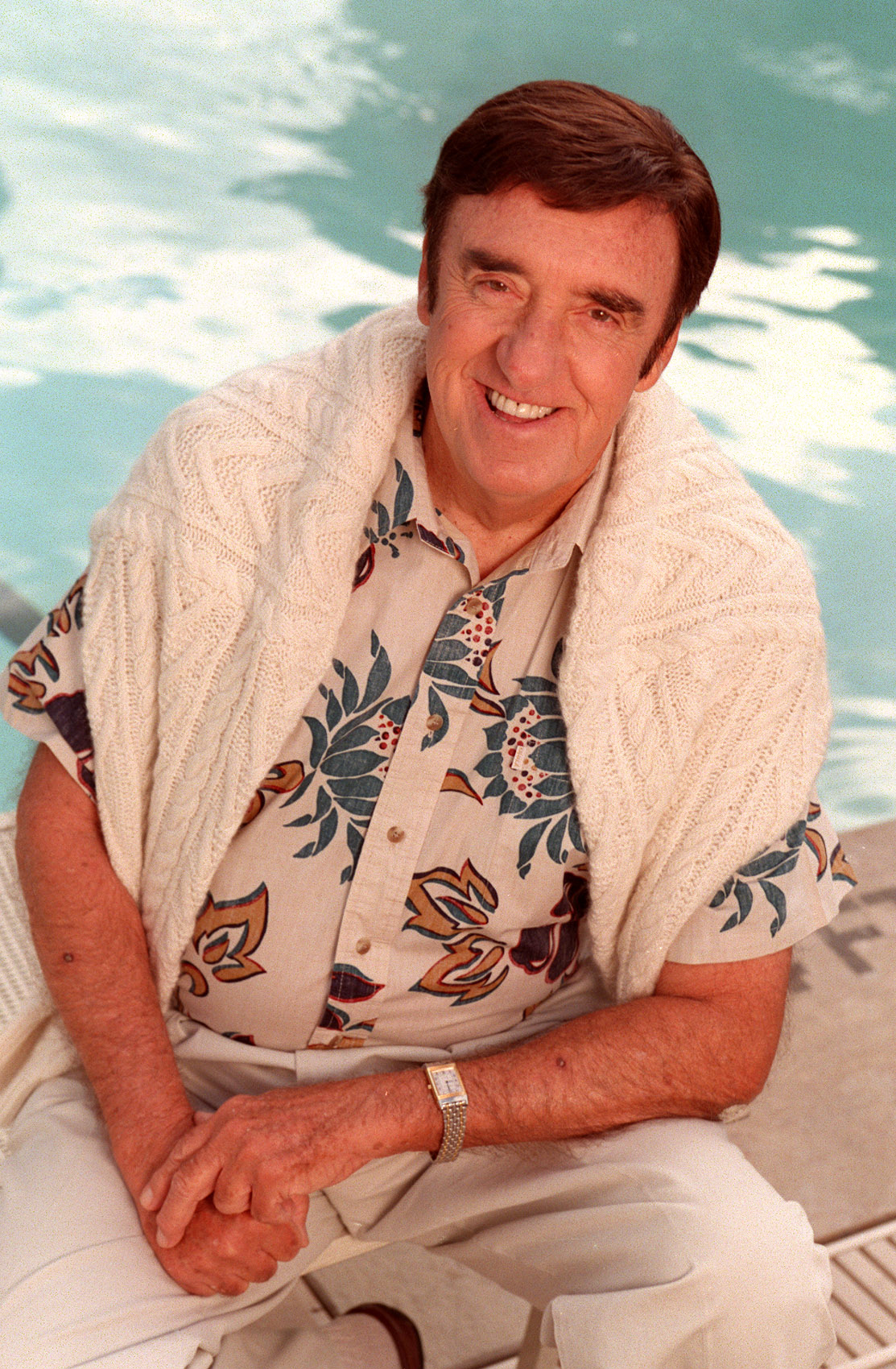 Jim Nabors in Beverly Hills in 2000 | Source: Getty Images
The actor longed to live an adventurous life that allowed him to do everything he loved, and opening the Indianapolis 500 race was one of his passions. Cadwallader showed a candid picture of the actor performing, which hung in one of his favorite rooms in the house.
Cadwallader also revealed that his husband had a specific vision of how he wanted to be remembered. He said, "He's told me, 'I want to be remembered as a good guy.' He often said, 'I'd like to be the guy that Gomer Pyle was,' and I said, 'You are Gomer Pyle.'"
After his liver transplant and contracting Hepatitis B, his health fluctuated. However, in his last days, Cadwallader said the actor was hospitalized for some time.
Eventually, Nabors requested to be taken home, and he died peacefully in his house surrounded by his husband on November 30, 2017. He was 87.
On the morning of his death, Cadwallader said it was unbelieveable he was gone. He struggled to put his feelings in words and focused his energy on planning the funeral. Cadwallader wondered if he would ever be able to process his death.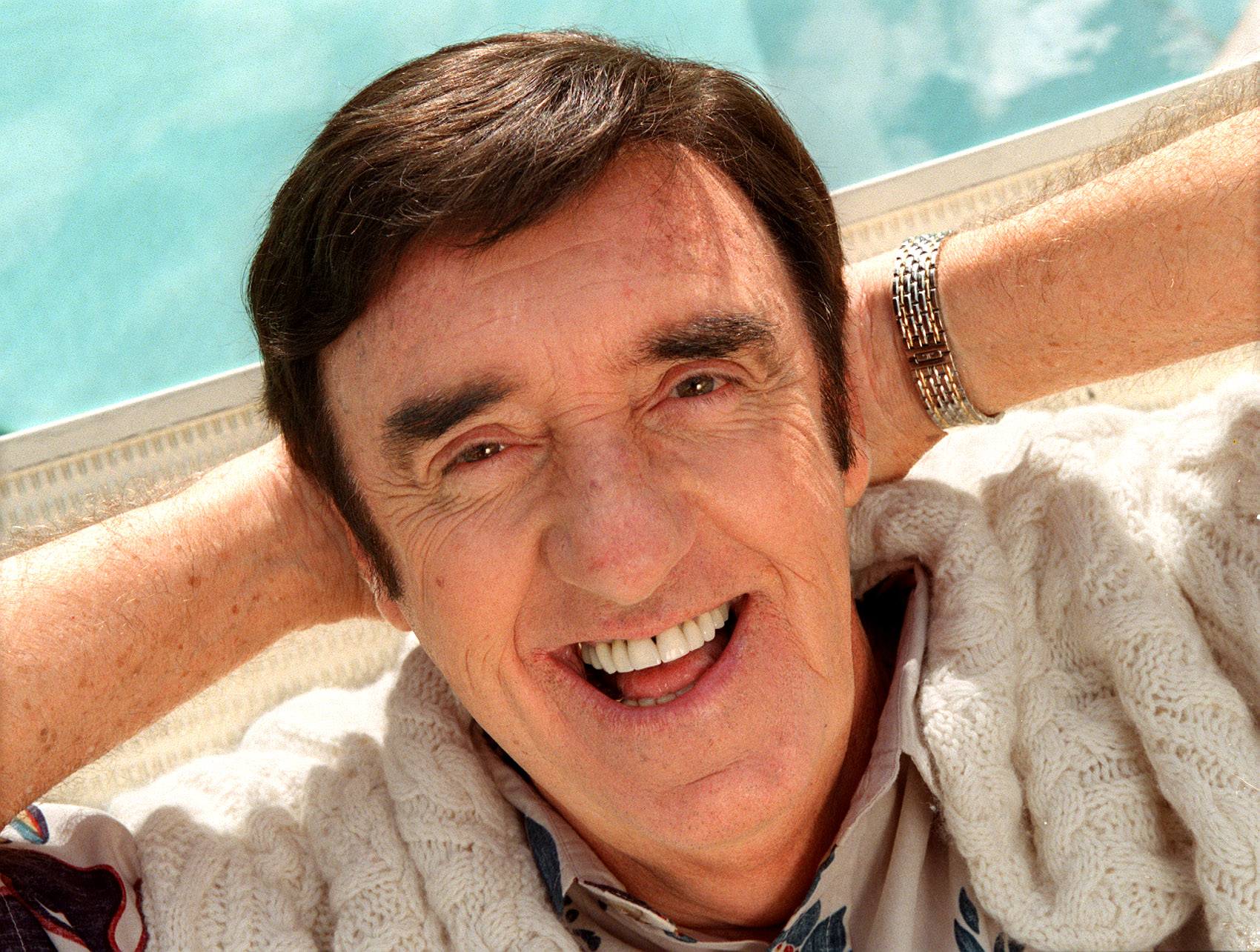 Jim Nabors in Beverly Hills in 2000 | Source: Getty Images
Nabors was a man of many talents. He lived his truth both on and off the screen and dealt with the punches life threw at him with class. He has left a legacy that his fans and loved ones will be proud to remember.
Please fill in your e-mail so we can share with you our top stories!