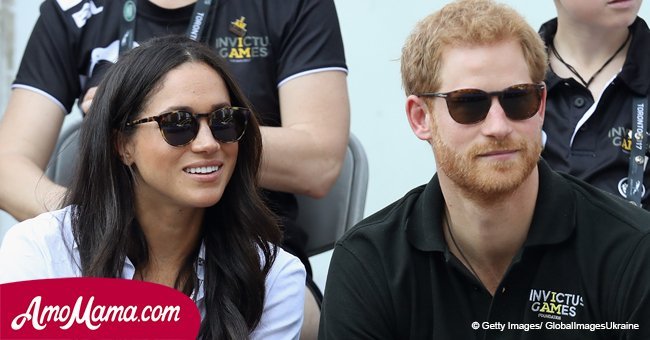 Meghan Markle's parents are mostly in the shadows. Have you been curious about who they are?

The prince's future-in-laws are an interesting couple that little has been known about until the couple started dating.
Since the announcement of the royal engagement on November 27, interest in Meghan Markle and her family has only heightened. This, of course, includes her parents.
As reported by Closer Weekly, the actress' parents seem to be a fascinating pair, who have raised a daughter to break boundaries.
Meghan was born to parents Doria Radlan and Tom Markle in Los Angeles in 1981.
Radlan has a master's degree in social work, and works as both a therapist and a yoga instructor. Tom is a Emmy-winning lighting instructor director.
As a result of her father's career, Meghan spent a lot of time on the set of Married...With Children when she herself was still just a child, and she admits her love of the camera and her ambition to become an actress stems from the early childhood exposure she experienced due to her father's job.
But because of Meghan's beautiful skin color, people regularly asked her 'what are you?' Instead of indulging the question though, she has a standard response. I'm an actress, a writer, the Editor-in-Chief of my lifestyle brand The Tig, a pretty good cook, and a firm believer in handwritten notes.
Unfortunately, most people aren't satisfied with that answer, and because they are specifically asking about her race, won't drop the issue without a straightforward answer.
Meghan's mother is African-American, and her father is Caucasian.
"I'm half black and half white. I have come to embrace that. To say who I am, to share where I'm from, to voice my pride in being a strong, confident mixed-race woman," she explains.
It seems that despite her mixed race genes, Meghan has been welcomed into the fold by the House of Windsor, as Prince Harry had to get permission from his grandmother in order to be allowed to propose to his girlfriend.
Please fill in your e-mail so we can share with you our top stories!