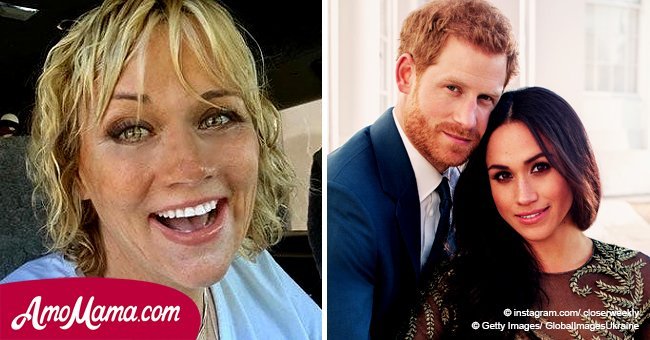 Meghan Markle's estranged sister says their father needs financial help from the future Royal

Her estranged half-sister has reportedly said several nasty public comments about the royal family's new addition and is now accusing her of neglecting their father.
Samantha Grant, 52, has stated that her sister should help their father financially considering his health and economic condition, and the fact that she can afford to be more generous with him, according to a Daily Mail report.
The future Royal's 73-year-old father Thomas Markle, who has been once a successful lighting director, had become bankrupt two years ago and is now living in Mexico.
After Meghan wore a £56,000 stunning dress by Ralph & Russo for her engagement photo, her sister said: "If you can spend $75,000 on a dress, you can spend $75,000 on your dad," during an interview.
Meghan's big sister is claiming that their father has played a big part in her career success and she should compensate him by financing his medical treatment and helping Thomas with monetary support.
Samantha pointed out that her father provided Meghan with education and social connections that put her in the place that she has reached so long in her career.
Thomas has been suffering from a leg injury but has declared it won't stop him from walking his daughter down the aisle at her wedding to Prince Harry on May 19, he has been rehabilitating with doctors to minimize the pain caused by his injury.
Meghan's sister showed a few pictures of herself and the future Royal at a very early age where the pair can be seen posing together with a lovely smile on their faces.
In the image, Meghan appears to be about eleven years old and is wearing a pair of large glasses and a dotted dress along with her sister who has a pretty light-yellow sweater.
Samantha told that she was once really close to her sister and she blames Meghan's mother, Doria Garland, 61, of isolating Meghan from her family after she began secretly dating Prince Harry back in 2016.
Please fill in your e-mail so we can share with you our top stories!