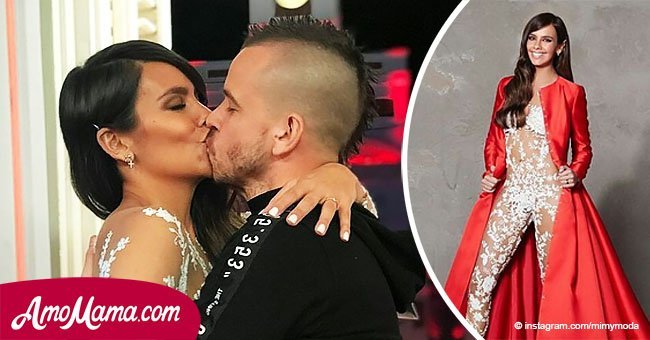 Wedding dress with 200 crystals provoked heated discussion on the Internet
More than half of the extension of her skin was exposed on the day of her wedding.
29-year-old Spanish actress and model Cristina Pedroche wore a very revealing wedding dress that sparked a great controversy around the internet, not because of its sensuality but for apparently being a copy of a previous design, as reported by Soy Carmín.
Hervé Moreau, the head of the renowned wedding dress brand Pronovias, created the design that Pedroche showcased on New Year's Eve. The dress took more than 250 hours to complete, with more than 200 crystals sewn to it.
What's for certain is that this year of 2018 has started a good way for Pedroche, who might have inadvertently started a new trend for wedding dresses.
The outfit was inspired in a dressed known by the name of 'Carola' which was part of the 2015 Atelier collection, so it is not an original design as such, but it is starting to be considered the new fashion hit as the 'bridal jumpsuit.'
It is already been said that this could be the perfect bridal style for the many women who are currently obsessed with the style of Jennifer Lopez.
Pedroche surprised everyone with a magnificent stunt. She showed up to the brand's end of the year event wearing a long buttoned red dress with long sleeves, only to reveal the controversial jumpsuit that was underneath later.
Even though the dress was the big sensation of the night, fashion experts think that the dress is a copy of a previous design by designer Joshua Velázquez, while others have likened it to very similar dresses seen in the likes of J-Lo or Khloé Kardashian.
Pedroche had been sharing how she was getting ready to become the star of the show with her fitness routines in the days prior to the big night, creating great expectations among her loyal fans.
She certainly owned that night after all, and her followers were definitively not disappointed when they saw her appear in that dress that left so little to the imagination.
Please fill in your e-mail so we can share with you our top stories!