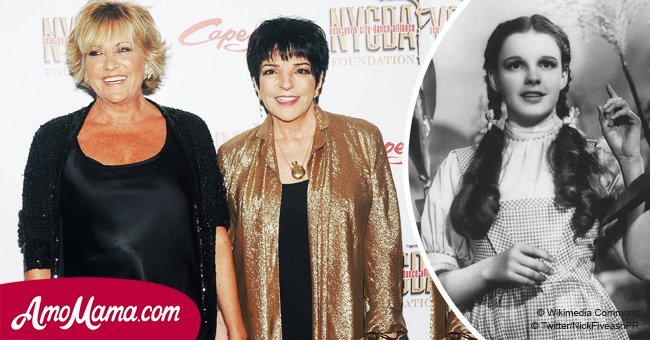 Judy Garland's daughter diagnosed with a terrible disease after she collapsed backstage

In life, only the best of the best can reach the sky, but that requires some hard work. Judy Garland, for example, started performing while she was still young.
The actress and singer passed away at the age of 47 on June 22, 1969, but she left a legacy that was picked up by her daughter, Lorna Luft, who followed in her footsteps.
But, while Luft has achieved great success throughout the years, she has also faced quite a lot of challenges, especially in the health department, as reported by Pop Culture.
The 65-year-old has been recently diagnosed with a brain tumor. The announcement was made by her representative, whose name is yet to be revealed, during a short interview with the Mirror.
Luft was performing on stage at the Pizza Express Jazz Club, in London, England, when she started having trouble remembering the lyrics, as well as the words on her monologue.
According to the source, the performer was hanging out backstage after the show when she collapsed. The emergency services weren't called but she was rushed to the nearest hospital by her husband, Colin Freeman.
Source: Wikimedia Commons
During that trip to the emergency room, Luft was assigned to a team of doctors who, through a battery of tests, found the tumor in her brain. But that was the last that was heard of the singer.
As reported by Pop Culture, so far, no other news was made public. Luft hasn't issued any statement through her Facebook account nor shared any insight regarding the grim diagnosis.
But the brain tumor wasn't the only health problem that the 65-year-old faced in the last couple of years. In 2012, she discovered that she had breast cancer.
Luft started the treatment immediately and concluded it in 2013. She believed that she had overcome the illness, but the cancer returned in 2015. The treatment process started all over again, and she is currently in remission.
Please fill in your e-mail so we can share with you our top stories!