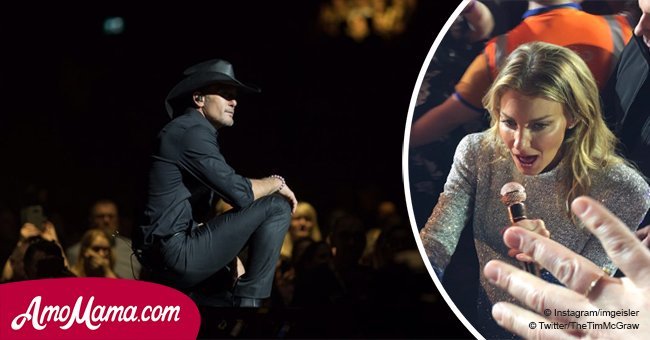 Faith Hill breaks the silence about Tim McGraw's health condition after his collapse on stage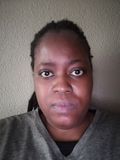 The country singer shocked and worried fans after he collapsed on stage. This was after he sang one of his hit songs with his band.
As soon as the incident happened, his wife, Faith Hill, rushed on stage according to Faith Family America. The incident happened on March 11, 2018, at a tour concert.
Tim McGraw's performance during his concert in Dublin on Sunday was cut short when he suddenly collapsed onstage. According to Rolling Stone, the country singer had just finished singing his hit song when he suddenly 'dropped to his knees' and couldn't go on.
Faith Hill, McGraw's wife of 21 years, rushed onstage to address the crowd. A video posted by a fan who was at the concert showed Hill assuring everyone that her husband was fine.
McGraw's wife shared that her husband didn't have a serious medical condition. She revealed that he'd collapsed from being 'super dehydrated' and tired from all the touring.
She apologized to the audience and informed them that her husband wouldn't be performing for the rest of that night. Hill shared the information onstage by the side of her husband's band.
'Tim McGraw was suffering from dehydration in Dublin this evening at the C2C show. He and Faith thank everyone for their love and support and look forward to seeing their Irish fans again soon.'
Tim McGraw's representatives, Faith Family America, March 12, 2018
The audience took the announcement in their stride as they erupted in cheers for their idol to get better. The Washington Post, Hill then performed for the crowd for the rest of the night.
For her final song, the country singer sang What A Friend We Have In Jesus as she bid farewell to their fans. She then thanked the Dublin crowd for their support and promised that she and her husband would be back.
McGraw and Hill, along with a group of Nashville stars, are currently touring in Europe for the C2C: Country to Country Music Festival. Before going to Dublin, they also performed in London and Glasgow.
The couple has been promoting their C2C tour on their social media accounts these past few days. McGraw's last tweet was a photo of their sold-out concert in Glasgow.
The star's representatives confirmed Sunday's incident in an official statement. According to them, the country singer did indeed suffer from dehydration and was immediately cared for by on-site medical staff.
Hill and her husband have been married since 1996 and have three children together. A few days before their 21st anniversary, the country stars told Entertainment Tonight that touring together had made their marriage stronger.
McGraw shared that hearing his wife sing every night was the best part. He gushed that she was good and watching her singing on stage and doing what she did was inspiring for him.
The pair is set to hold another joint concert in Richmond, Virginia, on May 31, 2018.
Please fill in your e-mail so we can share with you our top stories!