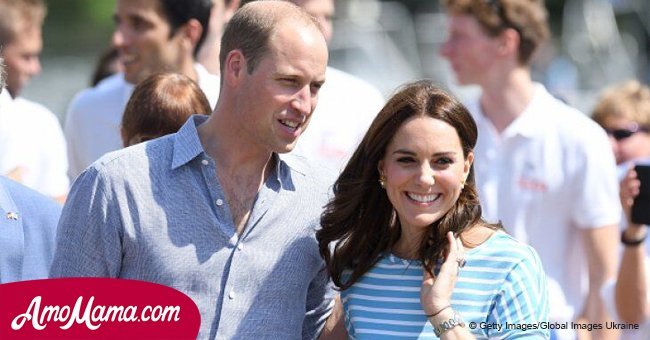 Kate Middleton and Prince William alleged birth date of new baby revealed

The fans are excited to meet their new royal baby.
As reported by Inquisitr, there's a possibility that Prince William and Kate Middleton would welcome their third child on April 29, which is also their seventh wedding anniversary.
The bookmaker Coral revealed that the odds of giving birth on that date are high.
According to reports, Kate is expected to deliver the baby at St. Mary's Hospital in London.
There are some weird royal rules that the 36-year-old brunette beauty should follow, Inquisitr reported.
Though Princess Diana broke the rule when she gave birth to William and Harry at the hospital, Kate needs to give birth to one of her children at home just like Queen Elizabeth did years ago.
Aside from William, Kate has to inform the Queen first about her birth before a formal announcement outside Buckingham Palace. But she broke the rule when she announced it on Twitter after informing the Queen.
As part of another weird royal rule, William is not allowed to enter the delivery room. The midwife will also have to sign an agreement not to reveal any informations about Kate's birth to her third child.
The royal couple has one of the most renowned pregnancies in the world. The fans keep speculating if they are having a boy or a girl.
Kate and William preferred not to know the gender of their third baby, but some people thought that the pair is having another daughter.
Inquisitr reported that a pregnant woman who has a high bump means she's carrying a girl while a low bump means she's having a boy based on old beliefs.
According to the photos of the Duchess showing her baby bump, there are some similarities when she was pregnant with Prince Charlotte. It could mean that she may also give birth to a baby girl.
Please fill in your e-mail so we can share with you our top stories!