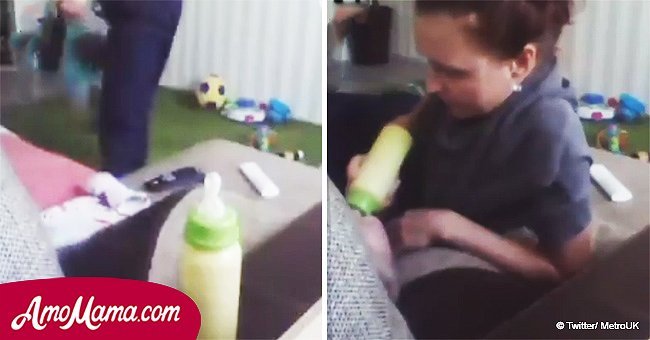 Mom worried that baby never stops crying. She installs cameras around the house and finds out why
A 26-year-old mother from Russia became suspicious with the nanny she hired. She installed hidden cameras and caught her in the act.
The young mother was shocked when she saw the footage showing how her nanny mistreated her baby several times.
As reported by Metro, the family residing in Nefteyugansk, Russia, started to be doubtful about the nanny just two weeks following her employment.
Anastasia Zhelyabova, 31 years old, is currently facing prosecution after she was caught red-handed on camera abusing and hitting the baby multiple times.
At one point, she attempted to stop his breathing and then hit him right after the parents were gone. She was also smacking the baby on the face and bottom.
After seeing the footage, the parents of the baby, who is eight months old, reported the incident to the authorities. They also handed them the footage for evidence.
The mother of the baby, Elena Levendeeva, said she started to become suspicious after she noticed that her child cries every time the nanny walks in.
Following that, she installed hidden cameras all over her home. On the first day after the devices were set up, she watched the footage and discovered that Zhelyabova was abusing her baby.
In one instance, Zhelyabova seemed to have become very mad after the baby refused to drink his milk from the bottle.
Levendeeva shared the incident on social media. She wrote, 'Due to frequent and continuous hysterical cries from our child, we installed video cameras that recorded the beating and torturing.'
Social media users around the globe reacted to the post and expressed their rage over what the nanny did to the poor baby.
The police reported through a spokesman, that the investigation of the case was finished.
Levendeeva could potentially be sentenced to ten years in prison for child cruelty if a court ever decides to convict her.
Please fill in your e-mail so we can share with you our top stories!