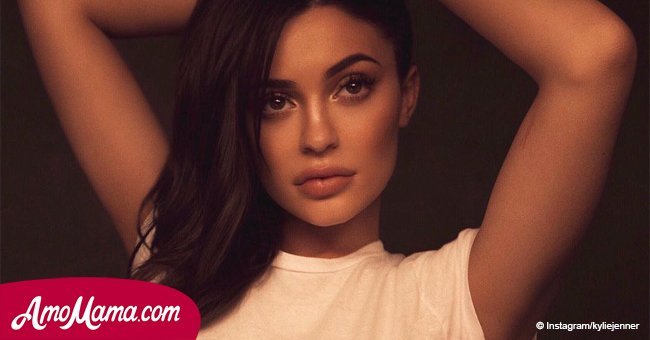 Kylie Jenner finally shows off her post-baby belly just weeks after giving birth

The 20-year-old reality television personality and socialite, Kylie Jenner, showed her post-pregnancy body off in a figure-hugging crop top.
Jenner uploaded a photo to Instagram of her curvaceous body on March 11, 2018. In the caption, she wrote 'back at it again.' The post has received 5.6 million views since then.
As reported by Radar Online, Jenner also did a short Question and Answer session on Twitter the following day. Her fans were glad to see her body is back in shape after Stormi's birth.
During the Q&A, Jenner admitted that she had a craving for Eggos while pregnant with Stormi. She said it was strange because she never liked Eggos before.
She also hasn't had any Eggos since. Cutting Eggos did help her lose some of the weight she gained. Travis also told reporters that she also craved junk food like fries, cheeseburgers, and milkshakes.
But Jenner said there is more to her body than just avoiding candy and unhealthy snacks. She was determined to 'get her old life and hot body back,' a source revealed.
According to Hollywood Life, Jenner isn't on an extreme dieting and exercise program. She works outs regularly and is 'being super conscious of her diet.'
She joked that running after Stormi is also helping her burn calories, and chalked the rest off to good genetics and having a great metabolism.
'Kylie is very committed to being Stormi's primary caregiver despite having staff and family to help her out.'
Kylie Jenner, Hollywood Life, March 4, 2018.
Jenner is also determined to focus on her business again and has been meeting with the teams to create new marketing ideas for Kylie Cosmetics.
She recently released a new makeup collection called Weather Collection, which includes new matte lipsticks, gel liner, and Glitter Eyes duos.
Please fill in your e-mail so we can share with you our top stories!