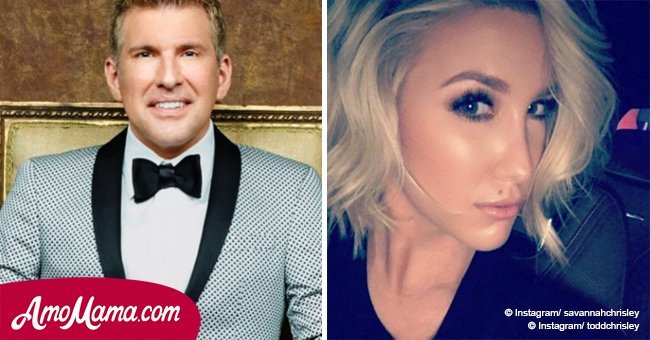 Drastic change in Todd Chrisley's daughter Savannah's look, expert claims fillers and nose job
Experts claim the reason for the changing looks are due to fillers and a nose job.
According to Life and Style Mag, Todd Chrisley's daughter has had work done, though she has denied it time and again.
Fans have not been able to decide if Savannah Chrisley had plastic surgery. She has denied going under the knife, multiple experts believe she has had help with her transformation.
The Chrisley Knows Best star tried to silence cynics with her post on Instagram in which she appeared to look different in a new selfie.
'Beofre the comments come flowing in… no, I haven't gotten a ton of work done! I'm not changing my face! This chick just loves her food right now.'
Savannah Chrisley, Instagram, March 1, 2018.
An expert, Dr. Tal Roudner, supported the star's claims. He said that Savannah does not appear to have had much work done.
He felt that she may have had possible Botox on her forehead and glabella, the area between the eyebrows. However, he cautioned that the latter was questionable, adding that she seemed to have had some work done on her teeth.
Gary Goldenberg, MD, on the other hand, had a different opinion. He said that it was clear Savannah had work done to enhance her appearance.
He pointed out at her skin condition, likely due to laser or micro-needling with PRP treatment. He added that her lips were slightly fuller possibly due to fillers.
He also said that her cheeks appear to be fuller with appropriate contouring, which can be achieved with fillers such as Restylane or Juvederm.
Another expert, Vartan Mardirossian MD, FACS, stated that Savannah could have gotten Botox injections in her forehead because the skin seemed flawless without any lines.
A possibility is cheek fillers for "good volume and contouring." He also thought that the star may have undergone rhinoplasty "before the photos were taken."
Please fill in your e-mail so we can share with you our top stories!