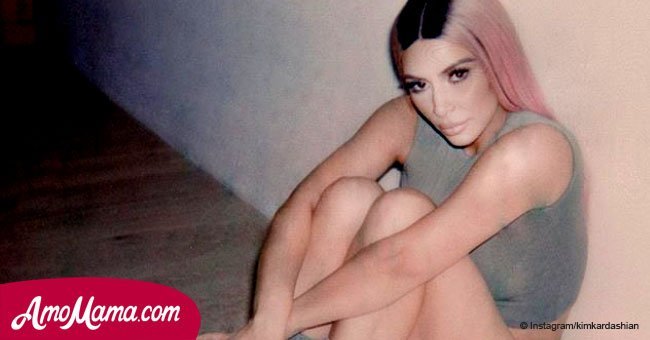 Kim Kardashian on giving birth: it was "disgusting" and "traumatic"
The reality star revealed the painful experience she had to endure while giving birth to her first child.
Kim Kardashian opened up about giving birth to her first child, North, and revealed that her experience of childbirth was "disgusting" and "traumatic," as reported by Pop Sugar.
The source confirmed that while she was pregnant with North, the reality celeb had suffered preeclampsia, a rare condition that only affects five to eight percent of pregnant mothers.
During this condition, high blood pressure and protein in the urine slow down the flow of blood to the placenta. If this gets complicated, there might be cases of restricted placental growth and premature birth.
Although it is not common, Kardashian also suffered from the swelling of face and body during her preeclampsia.
At the time of delivery, she also endured placenta accreta, which is a condition, as per the source, in which her placenta was attached too deeply into her uterine wall.
"After giving birth, your placenta is supposed to come out, but mine was stuck," the source quoted Kardashian as explaining. She further revealed that it was the condition that usually took the lives of women during childbirth.
The condition could cause hemorrhage and women bleed to death if they cannot stop it. So, to get it out, the doctor had to stick his whole arm inside her and "scrape" it off. Kardashian described the entire process as "disgusting" and "most painful."
Her mother, Kris Jenner, also revealed that she was present inside the delivery room when Kardashian gave birth to North. She admitted that the complications that her daughter had to endure and her struggle still haunted her.
"To this day, if you mention it to her, she'll cry. It was traumatic," Jenner later stated, as per the online source.
Please fill in your e-mail so we can share with you our top stories!