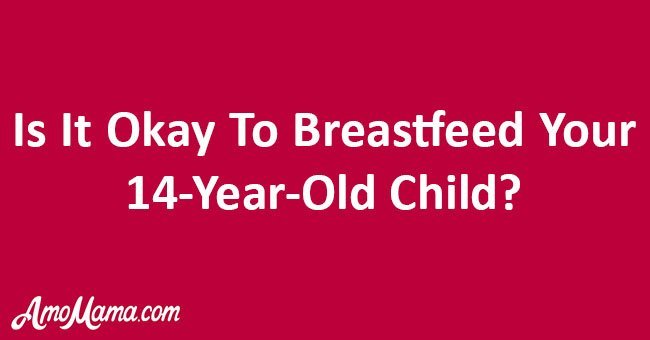 Is it OK to breastfeed my 14-year-old-son?
Dear AmoMama,
I'm 35 years old and I gave birth to my second child two months ago. My baby is healthy and all was going well but now my oldest son is going through a jealous phase, and it is complicating my family life.enormously.
My oldest boy is from my first marriage and he is now 14 years old and has been an only child all his life and I must admit both his father and I spoiled him.
I am breastfeeding the baby, of course, and now my oldest is asking why he can't breastfeed too. He has been throwing tantrums and making a huge issue out of it saying I never loved him like I love Baby, and if I did I'd breastfeed him too. I have been seriously thinking about it, as a way of defusing his jealousy of Baby, and showing him I love him just as much.
My husband (my second marriage) is furious at my oldest, says he is too old for this, that he'd understand if he was 5 or 6, but not 14. He says my boy needs a shrink or a spanking, not breastfeeding
My husband said the idea is sick and perverse, and if I allow it he will leave me. I am completely divided and find myself crying all the time.
What can I do? What should I do? My oldest boy is angry and demanding, and when my husband is out he is frankly verbally abusive.
Please, please someone help me. What is right, and what is wrong? I am so tired I can't think. I'm so confused.
If you need help or advice, reach out to us, and thousands of women just like you who are struggling with the difficulties of life. You are not alone, we are here for you, and we listen; so write to us anonymously using this form.
Please fill in your e-mail so we can share with you our top stories!