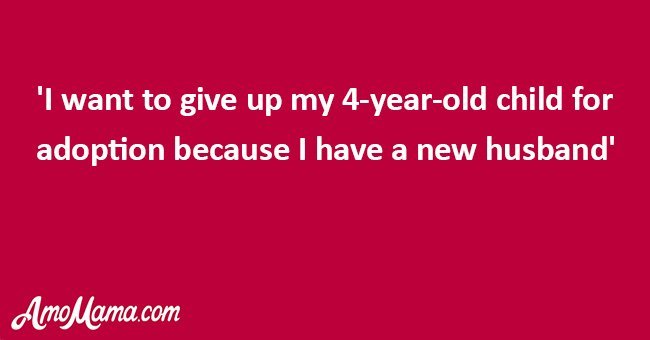 'I want to give up my 12-year-old child for adoption because I have a new husband'
This woman has a serious problem after her husband told her to get rid of her child.
The unnamed mother had married her second husband six years before. But when her son from her previous marriage hit his pre-teen years, things started to go awry.
As reported by Otvet, her son started acting out when he was 12 years old. He became disobedient and disrespectful as he headed towards puberty and his teen years.
Now her son wants to take no responsibility, and prefers to spend his time strolling around with his friends rather than in school and studying.
He is permanently getting into trouble at school, and doesn't care, continuing to wreak havoc, His mother tried to bargain with him, promising that he would be allowed to walk with his friends as soon as his homework was done, but to no avail.
Then he started walking and not telling his mother that he was leaving, and not bothering to let her or her husband know when he had eventually returned home.
And this is how it came to pass that the woman's son and husband got into an argument over his behavior. Having had enough, the boy's stepfather came home one day to punish him.
When the woman returned home, her husband told her that she would have to get rid of her son, either by sending him to boarding school or a children's home. He had no further need for a child in his house who would not obey him.
But the woman was devastated at her husband's request. He had married her knowing that she had a child, and could not understand how he could all these years later want her to part with her child.
The couple also had a 4-year-old child together, and the woman could not understand how he could have so much love for his own child and so much hatred for hers.
Rather than agreeing with her husband, the woman was irritated that a grown man could not understand teenage behavior, feeling that her son only ever enjoys his life when his stepfather is not around.
After contemplating her husband's request further, she became angry that her husband wanted to treat her son as a stray dog, sending him away when he felt he had no more use for him.
Please fill in your e-mail so we can share with you our top stories!