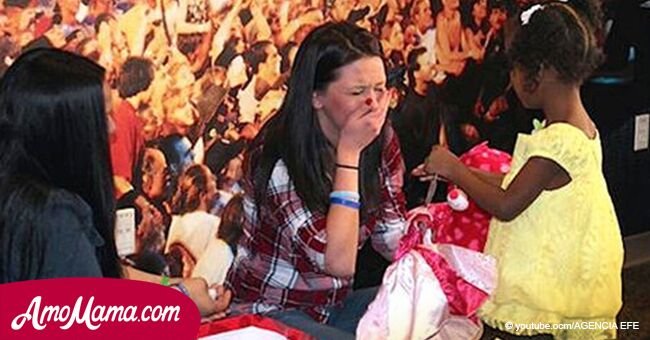 Woman lost her son. Three years later, a strange girl comes to her with a stethoscope
Losing a child must be one of the most frustrating and painful experiences any parent could ever experience during a lifetime, and Heather's case is no different.
In 2013, this woman had to live a real-life nightmare, as she lost her son Lukas when he was only 7 months old while being watched by a nanny.
According to Newsner, Heather Clark didn't want his death to be in vain and decided to donate his organs. Three children were the lucky winners.
Several years later, Clark had a meeting with one of those children, in which she could hear her child's heart beating in someone else's body. A very emotional moment she'll remember forever.
Clark wanted to donate all organs, but only three children were able to receive them. One of these is little Jordan Drake, daughter of Esther González.
She received a brand new heart from Lukas which ultimately saved her life. She and her family couldn't be more grateful for that.
Her first four years, Drake lived in a hospital due to the fact that she was born with a rare heart condition. The day she received her new heart, Esther cried all night long, knowing that someone had lost their own child.
The meeting of Clark and Drake was captured on camera. It was the first time they ever saw each other's faces, and tears started coming out sooner than expected.
"It's miraculous that we're connecting and the fact that Jordan is so happy and healthy with Lukas' heart," Clark said.
During the meeting, Jordan was holding a box with a stethoscope. She told Clark that she would be able to hear Lukas' heart inside her.
Clark was visibly moved by this and immediately started crying. They are now connected in a deep way and Clark talked about it during an interview.
"I'm so in love with this little girl that I've never met. I can't wait to hold her in my arms," she said.
Clark also said that she was sure that it was Lukas' heart inside her, claiming that he didn't stay quiet for one second during pregnancy.
Please fill in your e-mail so we can share with you our top stories!