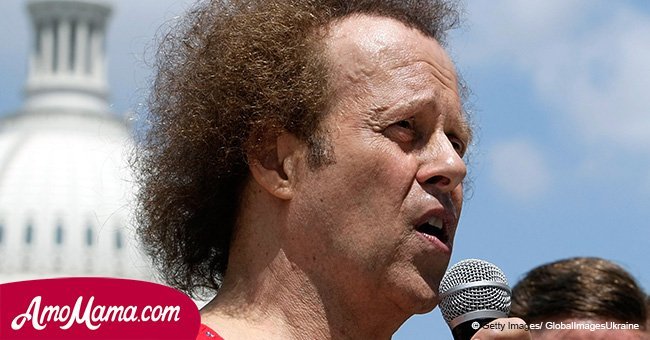 Fitness guru Richard Simmons suffers a serious blow at his reputation over a shaming scandal

The fitness icon did not get the result he was looking for from his troubles and lost a huge legal battle.
As reported in an article published by Entertainment Daily, exercise guru Richard Simmons was defeated in the legal tiff after he sued AMI and its publication for libel and invasion of privacy in June last year.
According to Simmons, the publication had wrongly published reports that he was transgender and was undergoing treatment to transition to a woman.
A judge had dismissed his case in September 2017 based on his assessment that calling someone a transgender does not harm their reputation. Since then, Simmons has faced an obligation to pay $130,000 in attorney fees for the publications.
Simmons has appealed for the whole case to be dismissed.
Source: Wikimedia
Source: Wikimedia
The creator of the popular '80s weight loss system Sweatin' to the Oldies where Simmons performed upbeat exercises very enthusiastically, has been under the radar for quite a few years.
He had a long and successful career as a trainer in his own Beverly Hills studio, a producer of exercise videos and a TV and radio personality. Simmons completely disappeared from the limelight in 2014.
A podcast named Missing Richard Simmons was released in early 2017 and it discussed and explored the lack of Simmons' public appearance.
According to TMZ, the police had made a visit to Simmons' home in February 2017 to conduct a welfare check. They did not find anything troubling during their visit.
Source: Wikimedia
Simmons had spoken out repeatedly that his disappearance was a choice as wants to lead a private life. Lenny Simmons had said that his younger brother no more in the public eye and yet is busy, according to People.
Lenny added that Simmons is doing exactly what he wanted to do. It is unlike him to be sitting on his couch doing nothing and staring into empty space. Lenny admitted that his brother loved to read and watch TV.
Simmons loves to cook and also takes care of his hummingbirds that he owns at his residence.
Please fill in your e-mail so we can share with you our top stories!