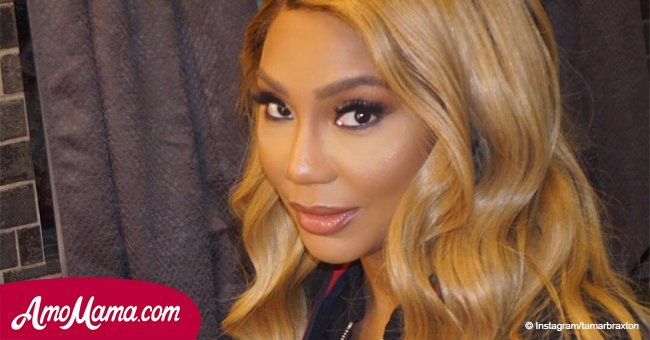 Tamar Braxton unexpectedly shaves all her hair off and bravely shares a video with fans

The 40-year-old singer and television personality, Tamar Braxton, is tired of wearing weaves and wigs. They recently shaved her head.
On March 14, 2018, Tamar shared a short video to her Instagram account while she was at the hair salon. The clip showed a stylist shaving the singer's hair.
As reported by Entertainment Daily, she captioned the clip 'finally free' and added a scissor emoji. She shared pictures of the final result a day later.
'I'm over feeling captive to a wig, weave, people, people's comments & opinions. Hell, even my own feelings!'
Tamar Braxton, Instagram, March 15, 2015.
The post has since gone viral and garnered more than 250,000 likes and nearly 16,000 comments. Her followers rushed to comment on her new look.
Takesha Johnson thanked Tamar for making him 'feel beautiful' about his bald head. He also said she is an inspiration for people who are fighting cancer and 'other diseases that make us bald.'
Tassi Robinson said the style compliments Tamar's face, while Sandy Booksy noted that it looks cute and told the singer to keep 'rocking that hair.'
It also came as a shock to many of her followers who still saw her wearing a blonde wig for her appearance on The View talk show.
Tamar split from her husband of nine years, Vince Herbert, in October 2017. Rumors were circulation that the break up was staged to promote their show, Tamar & Vince.
The award-winning singer addressed the rumors and said she only wished that it was a setup. "I wish I could say a lot of times it's made up just so I can hide behind the truth sometimes," she added.
She said there was 'absolutely no reason to lie' about the state of her marriage. Tamar personally feels that staged break-ups are 'disgusting,' and said she would never sell her soul to the devil for ratings.
Please fill in your e-mail so we can share with you our top stories!