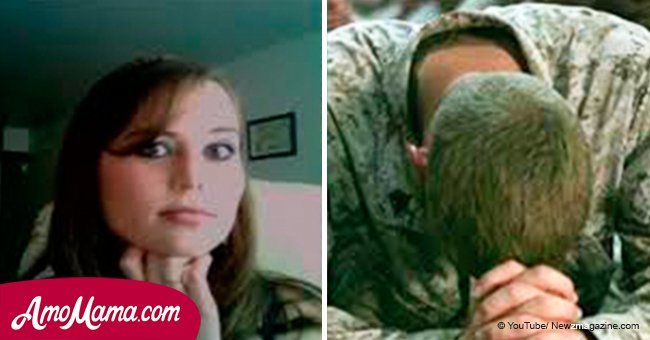 Wife finds disabled veteran husband in tears at home, then sees the thing neighbor did to him
A wife found her former army husband crying in the front yard of their home. She could have never guessed what the reason was.
Former U.S. Army combat engineer, Christopher Garrett, who received medical retirement because of his disability was brought to tears of emotions by his anonymous neighbor, who gifted him a brand new lawn mower.
According to Conservative Fighters, Garett received the surprising gift after the neighbor witnessed him struggle with his old lawnmower.
Garret was an army specialist deployed to Afghanistan with the 10th Mountain Division. But after suffering a dangerous wound in his gut, after taking a bullet, his military career came to an end. He was granted medical retirement with 100 percent disabled rating.
After returning home, Garret tried to ignoring the continuous pain in his gut from the injury and tried to engage himself in other household works. As a part of this, he would often mow his yard once or twice a week with an old-fashioned push mower.
On the day that Garret received the emotional present, his wife first found him outside their home, crying. She was worried about him first but then she was absolutely elated by when he told her the reason behind his emotions.
She then took to social media to post about the inspirational incident that happened in their life. In the post, she mentioned that one of their neighbors had witnessed Garret struggling with the old lawn mower and had decided to present him a new one.
The new lawn mower had a note attached to it, which read: "I hope this saves time for the things that matter most in your life. Thank you for your service and for my freedom. Sincerely, A grateful American."
Clearly, the gift was meant as a token of gratitude for Garret's years of service in the military and his ultimate sacrifice for the country and its people.
Please fill in your e-mail so we can share with you our top stories!