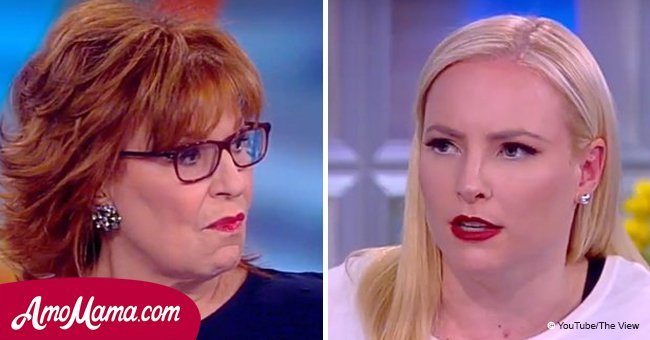 Meghan McCain and Joy Behar reveal desire to grill a controversial 'View' guest fired by Trump

Many people like watching talk shows for several reasons. One of them might be the guests that are often invited to be interviewed.
The View is no different and it has been on the air for so long thanks to the debates their hosts create show after show. When Meghan McCain and Joy Behar confessed they were getting ready to 'grill' former FBI Director James Comey, people got very excited.
Entertainment Daily reported that Comey is set to go to the show in April but the co-hosts can barely wait for it. During the episode aired on March 15, 2018, they revealed their intentions.
They did so while talking about FBI Deputy Director Andrew McCabe, who has been making headlines after Attorney General Jeff Sessions is rumored to be considering firing him only days before he retires from the Justice Department.
To make things clearer, Behar pointed out that Sessions could fire McCabe before he gets his pension. Sunny Hostin, another co-host, admitted to being worried because of the 'constant attack' on the intelligence community.
She ended her comment pointing out that it's exactly what dictators do. McCain, on the other hand, didn't seem to be on McCabe's side. She said he was accused of allowing FBI officials to speak to Wall Street Journal about an investigation on the Clinton Foundation.
'They leak like sieves now and we're talking about information that could be absolutely lethal when it comes to anything foreign policy related.'
Meghan McCain, Entertainment Daily, March 15, 2018.
After that, she admitted that she was ready to ask some things to Comey, including when and where the whole leaking-information movement started, pointing out that, when she was growing up, it was detrimental to their career.
Comey has been accused by President Donald Trump and his personal lawyer, Marc Kasowist, of leaking 'privileged information.'
Apart from that, he was a fundamental piece in the investigation of Hillary Clinton's emails, which many people believe was the reason she didn't win the previous presidential election.
Please fill in your e-mail so we can share with you our top stories!