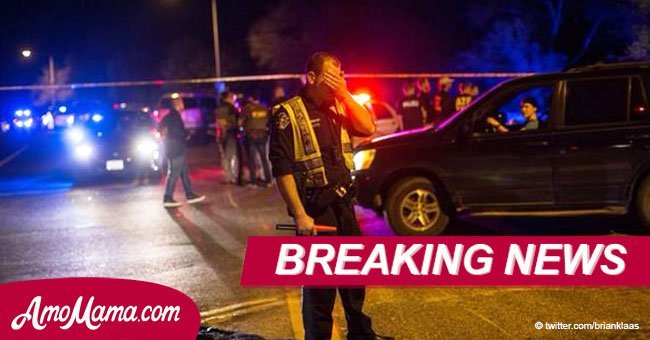 Another explosion shakes Texas' capital. Police rushed to the site

A bomb has been set off in Austin recently. This is the fourth explosive to go off in the city this month but no one was killed this time.
According to Fox News, the incident occurred on March 18, 2018. Two men in their twenties were injured in the accident and no suspects were arrested.
The fourth blast in Texas has had police wondering whether the explosion was related to the three package bombings that have had Austin residents in fear. The most recent blast occurred on Sunday night
It occurred in a suburban neighborhood known as Travis Country in southwest Austin at around 8:30 p.m. Austin police Chief Brian Manley said that the explosion may have been detonated by a trip wire.
He added that the blast was activated by someone handling, kicking or coming into contact with a trip wire that activated the device. Manley said that police were "working under the belief" that the explosion was related to the three others.
But he clarified that investigators still had yet to process the entire scene. He urged people within a half-a-mile radius to stay in their homes until at least daybreak..
A witness who spoke to Fox 7 described hearing a "loud bang," that was "not a car crash, not gunshots but something terrible." Two men in their 20s suffered non-life threatening injuries in the blast.
"We want to put out the message that we've been putting out and that is, not only do not touch any packages or anything that looks like a package, do not even go near it at this time."
Chief Brian Manley, Fox News, March 19, 2018
South Austin Medical Center officials shared that the men were in good condition. According to KVUE-TV, Austin Mayor Steve Adler said that he was confident authorities were going to find who was responsible for the string of explosions.
Sunday was the final day of the South By Southwest music festival, which draws hundreds of thousands to Austin every March. It was also the end of spring break for many area school districts.
The explosions occurred far from the main South By Southwest activities. But a downtown concert by hip-hop band The Roots was canceled on Saturday night after a bomb threat.
Authorities later arrested a 26-year-old man, and the incident did not appear to be related to any previous explosions. Sunday's explosion was the fourth to affect Austin in less than three weeks.
But the three previous blasts occurred on the east side of the city. Earlier on Sunday, Austin police said the reward for information leading to an arrest in the deadly explosions had risen by $50,000.
It now totaled to $115,000. Manley revealed that more than 500 officers, including federal agents, had conducted 236 interviews following up 435 leads.
Please fill in your e-mail so we can share with you our top stories!