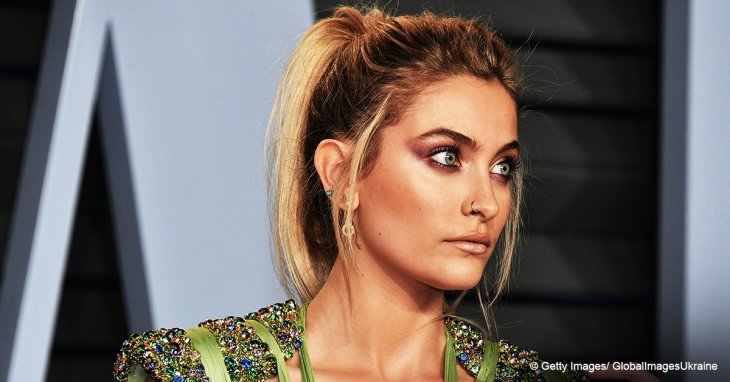 Paris Jackson reportedly ditches on dying mom to go partying with her friends
The King of Pop's daughter truly is a hippie and is living the hippie lifestyle, but it has got her family and people close to her worried.
Paris Jackson reportedly flaked out on her dying mom to co-habit and party with her friends in a hippie hideaway high in the California hills. AmoMama gives us the details from Radar Online.
Sources have said that while her mother is battling breast cancer, the model is escaping to the desert to meditate. The insider said:
"Paris is convinced this is perfectly normal and thinks everyone should be happy for her, but there's major concern over her isolated lifestyle. Her family won't hesitate to intervene if things spiral out of control."
The 19-year-old's activities and passion appear to be weird and seem to be causing her harm like the time she nearly toppled off a New York City rooftop when she partied with her friends on February 15.
Her family is reportedly concerned about her same-sex fling with supermodel Cara Delevingne, where they were seen sneaking out of The Glory Bar in East London at 3 a.m. during the holidays and they were apparently spotted at the same hotel.
They are also perturbed with how Paris can hurt herself anytime as she has a history of slashing her wrists and even popping 20 Motrin pills at age 15. But it was her estrangement with her mother that troubled her family and other people close to her.
Her mother, Debbie Rowe, has been battling breast cancer for almost three years now but it seems like Paris has taken a break from her.
"Paris has stopped following Debbie on Twitter and Instagram. She's also deleted her comments on Debbie's Instagram. They were incredibly close for so long, but these days Paris prefers hanging out with her hippie friends like Prudence Brando."
She now shares the seven-bedroom "hippie house" in Topanga Canyon with a group of flaky pals who, according to the source, are trying to make it in the movie industry. These new pals include movie runner Trey Adams, wannabe writer Alexis Salazar, production assistant Baylee Craig, and Prudence Brando, an alcoholic who's one year sober.
Tell us what you think of this news in the comments!
Please fill in your e-mail so we can share with you our top stories!