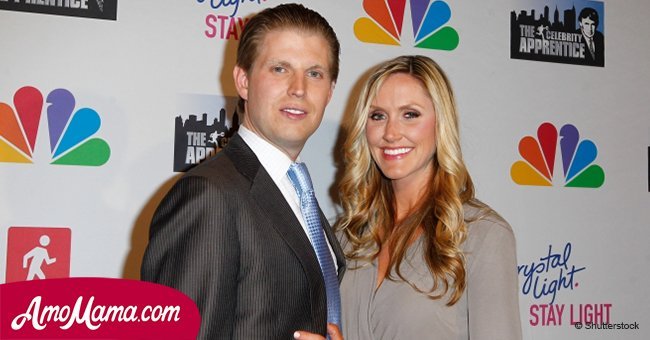 Eric and Lara Trump mourn the loss of a dear friend and a very special child in their life

Lieutenant Colin Hayward Toland, who was the youngest member of the Ithaca Police Department, lost the battle against cancer.
Toland passed away on March 17, 2018, at the age of 10. He was diagnosed with an ependymoma brain tumor when he was two years old.
As reported by Faith Family America, he achieved 'astounding accomplishments' and was sworn in as a police officer of the Ithaca Police Department when he was just nine years old.
Mayer Svante Myrick officiated the ceremony, and police officers described Toland as courageous, brave, compassionate and full of tenacity. "Making him the perfect candite for a police officer," they added.
President Trump's son, 34-year-old Eric and his wife, Lara, were involved with Toland's journey and the announcement of his death saddened them.
Eric took to Twitter on March 18, 2018, to express his grief, saying Toland will forever remain in their hearts. Eric added that he would continue to fight for the St. Jude's Children's Research Hospital.
When Eric was 21 years old, he founded The Eric Trump Foundation with the aim of raising funds to assist St. Jude's with its research projects.
Toland's family members thanked St. Jude's Children's Research Hospital for their 'continued love and support.' They said the foundation created a 'positive environment' for Toland.
Members of the community are invited to a celebration of Toland's life which will take place at the Ithaca High School on March 22, 2018.
'This will be a kid-friendly event, and all are welcome. Down the road, we will also have celebrations of life in Ithaca and in Memphis. After all, Colin loved a good party. Find opportunities to help others, even in small ways.'
Toland Family, Facebook / Officer Colin: The Youngest Member of the Ithaca Police Department, March 18, 2018.
Please fill in your e-mail so we can share with you our top stories!