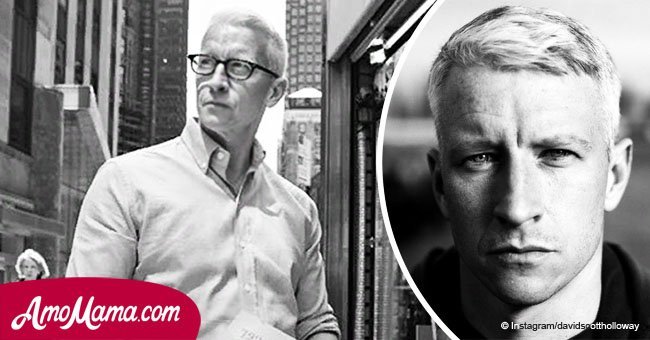 Anderson Cooper enjoys time with a male doctor after unexpected split from his longtime partner
After reports of his split, the journalist is spending time with a doctor.
According to Fox News, Anderson Cooper confirmed split with longtime boyfriend, Benjamin Maisani.
Earlier this month reports emerged of Cooper and his boyfriend Maisani parting ways "some time ago."
It was unclear exactly when the couple broke up. They had been together for a long time and went public with their relationship in 2015.
The 50-year-old television personality did not state any reason for the split. However, an interview given to People in 2017 could hold the answer to the questions.
"We are still family to each other, and love each other very much. We remain the best of friends and will continue to share much of our lives together."
Anderson Cooper, People, March 15, 2018.
Cooper had said that his partner always complained about how much time he spent traveling. He said Maisani was "annoyed" that his partner travels.
The celebrated journalist had added that Maisani, a native of France, was used to it. He understood the job requires travel and made his peace with it.
Cooper seems to have moved on. He has taken at least five trips to Dallas to spend time with a 33-year-old doctor, Victor Lopez.
There was also one trip on the weekend after his New Year's Eve show on CNN.
Lopez posted the first image of the two men together, which showed them sitting together in a car. He captioned it, 'Weekend vibes.'
The young doctor seems to have been a fan of Cooper from even before they met. His Instagram handle was Victoro360, which is similar to the title of Cooper's show, Anderson 360.
Lopez changed it to Victoro001 in February.
Cooper even took Lopez with him on a trip to New Orleans on the weekend of January 15. He was there to shoot a 60 minutes segment on the removal of monuments honoring Confederate leaders.
Lopez posted a photo of the two men inside a room at their hotel.
According to Daily Mail, which first broke the story, Cooper was still living with Maisani as they were photographed leaving their Greenwich Village home together on March 14. They were on their way to the gym.
Please fill in your e-mail so we can share with you our top stories!