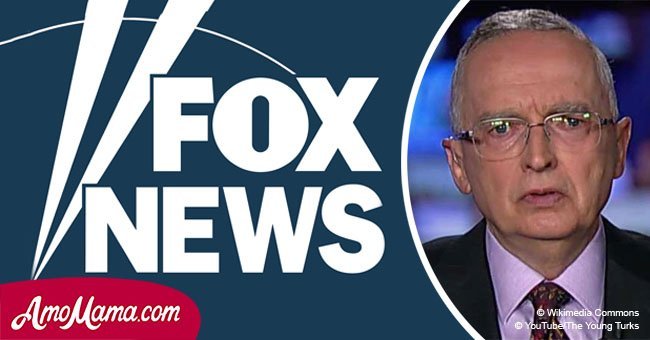 Longtime Fox News contributor quits the network 'ashamed' of what it has now become
A long-term employee of the network accused the company of being a "propaganda machine" for the Trump administration.
Col. Ralph Peters resigned from his post as the strategic analyst for Fox News and also released a controversial email, which he sent to his colleagues.
Inquisitr revealed that he allegedly said in the email that he feels "ashamed" that he is associated with his co-workers and to the network itself.
He said that Fox News has turned into a "propaganda machine" for the current administration.
On March 20, 2018, Buzzfeed first released Peters' resignation and also published the email he sent to his colleagues at Fox.
Peters reportedly accused the company of "assaulting our constitutional order and the rule of law" and "fostering corrosive and unjustified paranoia among viewers."
He said the network turned into something different ever since President Donald Trump was elected.
He said, "In my view, Fox has degenerated from providing a legitimate and much-needed outlet for conservative voices to a mere propaganda machine for a destructive and ethically ruinous administration."
Although he did not directly mention the Fox primetime hosts, Sean Hannity, Tucker Carlson, or Laura Ingraham, he seemingly criticized the three for firing "profoundly dishonest assaults" towards the Justice Department and the FBI, including Robert Mueller.
Peters spoke highly of Mueller and called him "a model public servant and genuine war hero."
According to the New York Times, Peters became an analyst for both the Fox News and Fox Business networks after he served for more than twenty years as a lieutenant colonel in the army. He reportedly specialized in Russian intelligence.
Fox News released a statement claiming that they are "extremely proud of our top-rated prime-time hosts." They also said that while Peters was "entitled to his opinion," they felt like he was only making a fuss in public so he can have more attention.
Please fill in your e-mail so we can share with you our top stories!