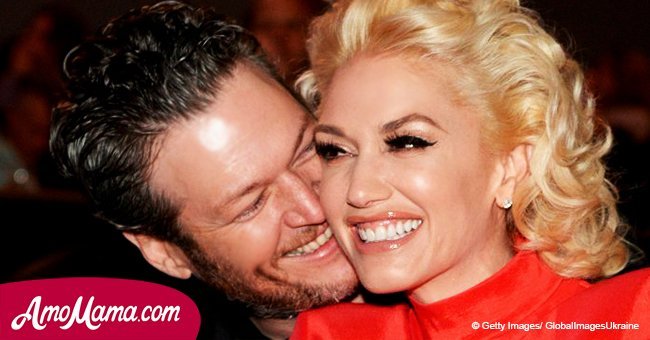 Gwen Stefani and Blake Shelton break recent rumors of their split with a photo
They are one of the most talked-about couples in Hollywood today. Media just loves them and they love spinning stories and reports of the two musicians—pregnancy rumors, wedding theories, and breakup reports.
Gwen Stefani and Blake Shelton have always kept mum about the real status of their relationship. But actions speak louder than printed words and so does Gwen's social media account. Inquisitr has the deets.
This year, they have been through a lot of rumors even at the start of this year. OK! Magazine has claimed that the pair has already tied the knot. They reported that they got married about a year and a half ago. The entertainment news outlet said that the wedding ceremony took place in a backyard ceremony a few days before Christmas.
A source reportedly said that only their family and closest friends attended the intimate ceremony. Gwen allegedly wore a simple dress and Blake donned a button-down short and a pair of jeans. There has been no evidence though to support the reports.
But last week, In Touch talked to an unnamed insider that they have already broken up. Blake supposedly dumped the No Doubt singer and that Gwen is totally "heartbroken" and taking the split way too hard.
Reasons for the breakup range from Blake getting tired of Gwen's clinginess and that she was apparently jealous of Blake's close relationship with The Voice Season 13 winner, Chloe Kohanski. The country crooner is also said to be sick of exerting much effort to gain Gwen's trust.
"Gwen was so used to accompanying him on tour, she was upended. After their nastiest argument ever, Blake took off without even saying goodbye. It was a real breaking point in the relationship."
However, Entertainment Tonight has been reporting the complete opposite. Their relationship appears to be stronger than ever. If you base it on Gwen's Instagram photos of them giving each other smooches, one can say that they are still together and very much in love.
They have been spending quality time together on the road as Blake tours across the United States. They are not in a rush to tie the knot though.
"Both of them are happy and content with where their relationship is right now. They are on cloud nine for each other. They are perfect for each other."
Comment below and tell us what you think of Blake and Gwen's relationship!
Please fill in your e-mail so we can share with you our top stories!