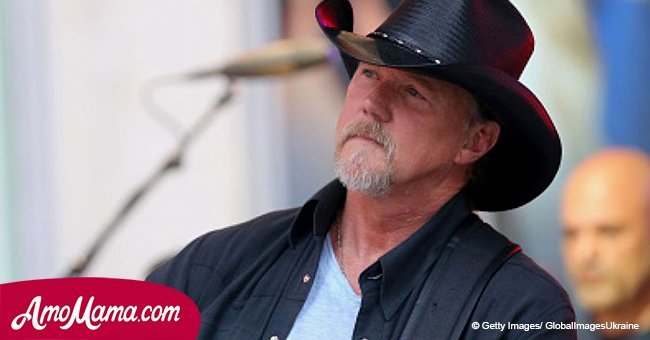 Country music favorite Trace Adkins suddenly postpones concert. Official announcement published

The country singer had to disappoint a lot of his fans recently. Trace Adkins had to postpone his New York show because of the weather.
According to Country Rebel, the star postponed his March 22, 2018, concert because of the heavy snow in the area. In essence, the postponement was to keep himself and his fans safe.
Adkins was set to perform at the NYCB Theatre at Westbury in Westbury, New York. Unfortunately, the area got quite a bit of snow, and on Wednesday, March 21, 2018, the venue had to close its box office.
The conditions didn't improve much on Thursday which was when Adkins' show was scheduled. That's when the show was postponed at the last minute
The NYCB Theatre was the first to announce the postponed show. In a post to its Facebook page, it indicated that the show had to be postponed 'due to weather conditions.'
'SHOW POSTPONED: Trace's show tonight at NYCB Theatre at Westbury has been postponed due to inclement weather. It has been rescheduled for June 20th. Purchased tickets will be honored at the new date so ticketholders are encouraged to save their ticket(s); refunds are available at point of purchase.'
Trace Adkins, Facebook, March 22, 2018
But fans need not worry too much as they would still get the chance to see Adkins. But they would have to wait just a few months later than they had planned.
The venue shared that his show had been rescheduled for Wednesday, June 20, 2018. All original tickets were going to be honored at the new show.
Adkins also posted his own announcement about the postponement a little while later. He reiterated everything that the venue had already said but further emphasized that his fans should hang on to their old tickets.
Fans were more than understanding of the situation and many of them praised the country singer for looking out for everyone's safety. Even though he had to postpone this show his next performance was expected for Friday.
Adkins has a concert scheduled for March 23, 2018, in Waterloo, New York.
Please fill in your e-mail so we can share with you our top stories!