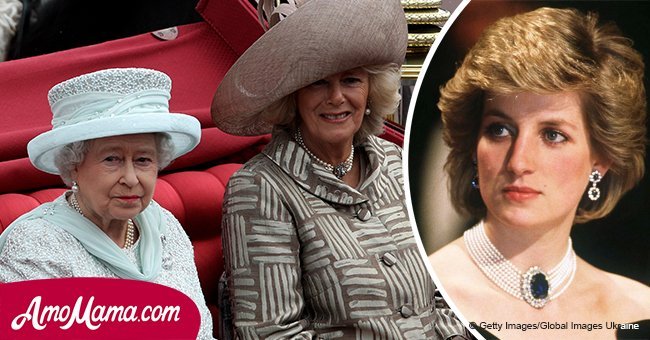 Princess Diana was reportedly branded a 'mad cow' by another Royal woman

These are shocking revelations about the royal family's take on the 'Princess of the People'.
According to an article published by Mirror UK, the new book titled Rebel Prince: The Power, passion, and defiance of Prince Charles contain claims that the Prince and his then-lover conspired to portray Princess Diana in a bad light.
Author Tom Bower has brought back the controversies that surrounded Prince Charles and Princess Diana in the book.
The book mentions that Camilla Parker Bowles, who was allegedly having an affair with the Prince while he was still married to Princess Diana, referred to her a 'mad cow' in the past.
According to the anecdotes stated in the book, Bowles was heard saying that although she was a mistress to only one man, Princess Diana was getting intimate with multiple partners in secret.
The book that covers the bitter clash between the two women claims that Camilla stated that Princess Diana was working her way through the Life Guards.
Bower also called out Prince Charles in the book, stating that he conspired with Bowles to project Princess Diana in a negative light.
The book elaborates on how the Prince and his mistress put their minds together on making his then-wife look like a conniving and hysterical woman.
According to the author's findings, the duo conspired to bring down Princess Diana's reputation with the intention of seeking the support of the public for their own budding romance.
Apart from these examples of Bowles' despise for Princess Diana, the book also claims that she was heard telling people that Princess Diana had no right to criticize or complain her and the Prince.
While the book contains a lot of revelations about what Bowles and Prince Charles secretly spoke about the 'Princess of the People,' Bower also shares the latter's skills at countering those negative attacks.
Please fill in your e-mail so we can share with you our top stories!