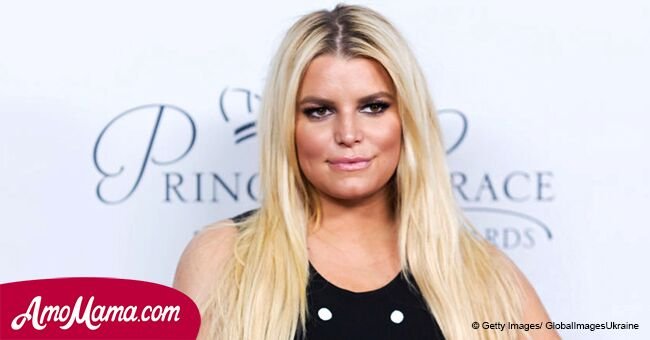 Jessica Simpson shares a photo of her two young kids. They have the sweetest smiles
Jessica Simpson and Eric Johnson's kids, Ace and Maxwell are growing up fast and the actress isn't taking chances. She is documenting every small milestone they make to have enough memories least it all zooms past.
While the mother of two tries to keep the media focused on the better side f things such as her beautiful family, there are always those that want to get ugly – like photos of her 'thin' frame making headlines. Simpson, in a spirit of sharing with her fans, posted a photo of her celebrating holidays with her loved ones, and most comments were directed at how thin she looks.
While some fans came to her rescue, others maintained that their concerns were more for her health than they were to shame her body.
"Everyone is quick to defend her but they dont see how scary skinny shes getting to appease society. I liked her better when she was wearing mom jeans and had some meat on her bones."
Well, she is not the first celebrity to be labeled 'too thin' in the past. Nicole Richie has been subjected to it for the better part of her adult life. Even though she is okay with her weight and lives healthily, the daughter of Lionel Richie is constantly poked for things beyond her control.
Well, the truth is that people will always find something negative to say about those in the limelight the least one can do is develop a thick skin.
Aren't Simpson's kids adorable? Talk to us about this article in comments.
Please fill in your e-mail so we can share with you our top stories!