Pamela Anderson, 50, shows off her curves in a silk gown in a recent public outing
Her latest appearance reveals no signs of stress following the recent tumultuous incident involving her son and her ex.
Just weeks after the explosive controversy involving her ex-husband and her son, Pamela Anderson showed no signs of turmoil as she appeared at the Gift Foundation charity gala in Madrid, Spain on Thursday.  In fact, she was glowing in a tight fitting silk gown that showcased her renowned curves.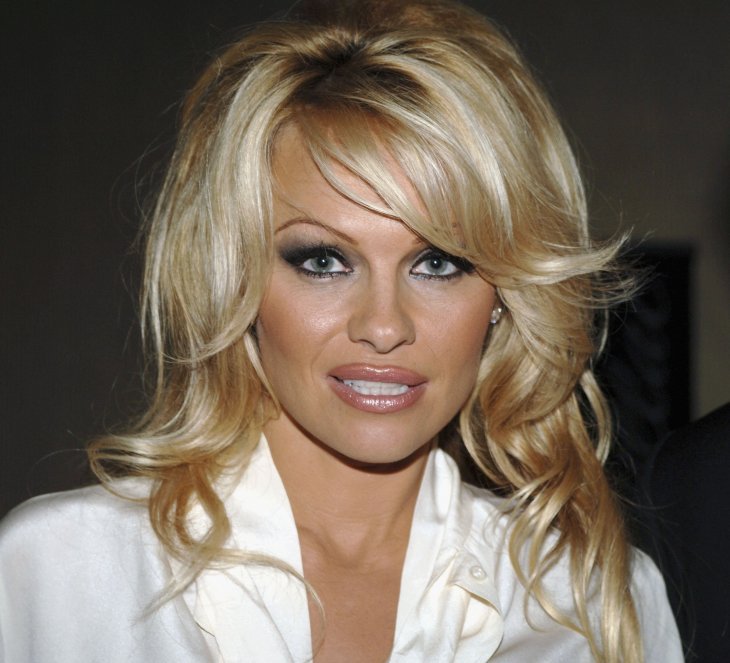 In photos attached to the Daily Mail's feature on the 50-year-old, Pamela's bombshell aura still emanated from her stunning appearance. Her blonde curls took center stage as they flowed effortlessly beyond her shoulders while she sashayed in her taupe dress and black stilettos.
Earlier this month, her 21-year-old son Brandon Lee graced headlines when he busted his father Tommy Lee's lip after an altercation in the Motley Crue drummer's home. News of the incident spread like wildfire when the 55-year-old posted a photo of his bloody lip on social media and expressed his dismay at the unfortunate episode.
"My heart is broken. You can give your kids everything they could ever want in their entire lives and they can still turn against you. Good job Brandon! Great son!"
In his defense, Brandon told People his actions were provoked by his drunken father.
"I'm devastated at the events of the last several days that have been a result of my father's alcoholism."
In support of her son, Pamela blogged about the incident in her website and insinuated that her ex-husband deserved what he got for hurting them claiming her son hit him in the nose "for all of us who he has hurt."
Moreover, she described her humiliated husband as vindictive and drowning in his own alcoholism. 
"Now Tommy feels humiliated - and is attempting to destroy his own son. This is the Devil - This is the disease of alcoholism."
She added that Tommy was a narcissistic sociopath who always views himself as the "center of sadness, drama and confusion," and has been jealous of their son since day one.
While Tommy is determined to file charges of assault against his son, a source for TMZ said of the fuming father,
"He's not going to tolerate what Brandon did and that's why he wants the criminal case to keep moving along ... at least for now."
According to reports, the reason behind Tommy's recent altercation with his son was due to a social media post he made slamming Pamela over an interview she did with Piers Morgan that put him in a bad light.