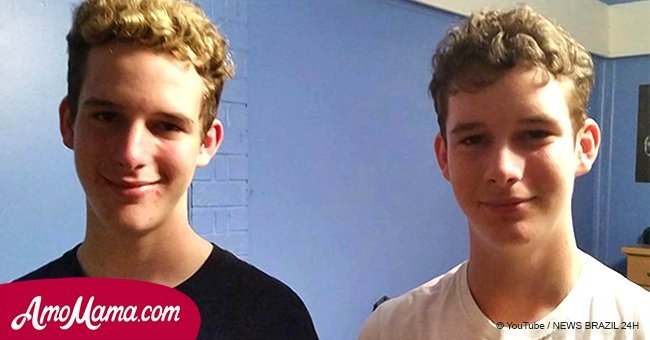 Twins were separated forever when one boy received a liver transplant and his brother died

One of the identical teenagers didn't receive a second chance at life.
In March 2017, Devin and Nick Coats, 18, were both diagnosed with stage 4 cirrhosis of the liver, a chronic organ damage that causes scarring and even liver failure.
The twin brothers who were best friends as well was required that they receive liver transplants, as reported by Daily News.
Devin and Nick were on a waiting list for new livers. Unfortunately, Nick's health started to rapidly decline.
Months later, he developed an aggressive liver cancer and underwent chemotherapy. He was too sick for a transplant by the time a liver became available for him.
Margi Coats, the twins' mother, blames Nick's deterioration on the shortage of organ donors in the US, according to Daily News.
"When he got diagnosed with liver cirrhosis, at that time, if we had enough organs available across this country, none of this would have been an issue," she said.
Devin, who was stable enough to receive a new liver, received a transplant in January 2018. Meanwhile, in spite of his effort to fight the disease, Nick passed away succumbing to liver cancer.
When Devin was called in to have his liver transplant, he didn't want to have it done because he wanted Nick to go in for him.
'My beautiful son Nick departed this world last night a little after 8:30 p.m.,' Margi announced on Facebook on March 20.
The mother added that 'Devin feels deep loss' when his brother passed away. She also asked for prayers for his late son.
Nick, who died two months short of his high school graduation, dreamed of receiving his diploma.
Margi shared Devin and Nick's story to called on more Americans to become organ donors. She said that it is ridiculous for a country with many people to have a shortage of organs.
Please fill in your e-mail so we can share with you our top stories!