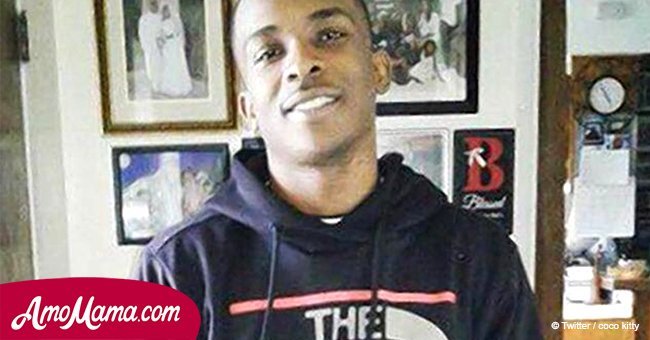 Unarmed black man shot to death in own backyard after police mistaken cell phone for weapon
Responding to a phone call about a couple of car break-ins, the police shot an innocent young man in his own backyard unprovoked.
22-year-old Stephon Clark was on his cell phone in his backyard in Sacramento when the police approached him and shot him full of bullets. He was pronounced dead at the scene.
As reported by NY Daily News, Clark shared the home with his grandparents and some of his siblings.
The Sacramento Police Department had received a phone call that someone had been breaking car windows nearby in the neighborhood. The suspect was described as being a 6-foot-1 man wearing a black hoodie and dark pants.
He was also supposedly hiding in someone's backyard. Deputies then told the police that he was carrying a "toolbar" that he was using to break the windows.
A helicopter was sent out in search of the suspect, and saw Clark standing in his backyard. They told deputies that he had broken a window with the toolbar, and directed the officers on the ground to Clark's location.
Police believed that Clark was armed with a gun, and when they approached the young man he held his hands out towards them. They claimed that they believed the object in his hands as he made the motion was a gun, and so fired multiple bullets at him.
"The officers believed the suspect was pointing a firearm at them. Fearing for their safety, the officers fired their duty weapons striking the suspect multiple times," the police department said in a release.
No gun was recovered from the scene, only the cell phone that had been in Clark's hand at the time. He was pronounced dead in his own backyard.
His grandmother, Sequita Thompson, said that she heard only a hail of bullets coming from somewhere nearby, and dropped to the ground in fear. She and her husband later said in a statement that they never heard the police issue any commands before opening fire.
The elderly woman was then interviewed for hours before the policemen even bothered to tell her that her grandson had been shot.
"I opened that curtain and he was dead," she said of the harrowing scene outside her house. "I started screaming."
Both policemen involved in the shooting were wearing body cameras at the time, and the department intends to release the footage, as well as the video and audio from the helicopter at the scene.
They have also both been placed on paid administrative leave.
Please fill in your e-mail so we can share with you our top stories!