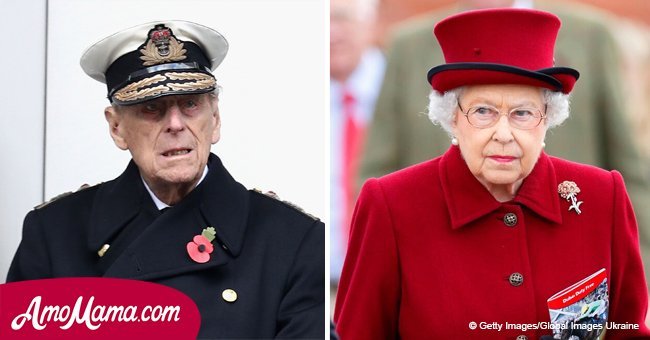 Prince Philip cancels a rare public appearance due to unexpected health problems

As people get older, their health starts to naturally decrease. They get weaker and weaker, and any little ailment can be enough to force them into a bed.
Prince Philip, who has been married to Queen Elizabeth II since 1947, was set to appear at a ceremony on Sunday, March 27, 2018, to pass his role as Colonel of the Grenadier Guards to his son, Prince Andrew.
But, unfortunately, the 96-year-old wasn't able to be present at the event because he was feeling 'under the weather.' Buckingham Palace declined to further comment on the subject, as reported by the Express.
The Prince retired from his public duties in August of 2017, but he agreed to attend some public events from 'time to time.' Buckingham Palace informed that he had the Queen's full support.
It was revealed that Prince Philip wouldn't be open to accepting invitations for future engagements, but that he still reserved the right to make appearances at events of his choice.
According to the source, Queen Elizabeth doesn't seem keen on following in her husband's footsteps. She continues to play her role with the support of the Royal Family members.
In fact, she attended the event on Sunday. She was received in the grand reception room at Windsor Castle, along with Prince Andrew, to mark the passing of the torch regarding the title of Colonel of the Grenadier Guards.
As reported by the Express, his father, Prince Philip, was appointed Colonel of the Grenadier Guards in 1975, but it was announced last December that Andrew would take his place.
With his health getting frailer, it isn't certain whether the Duke of Edinburgh will continue to make public appearances. He has been having health problems since 2011; at the time, he had to be transported by helicopter after suffering from chest pains.
Please fill in your e-mail so we can share with you our top stories!