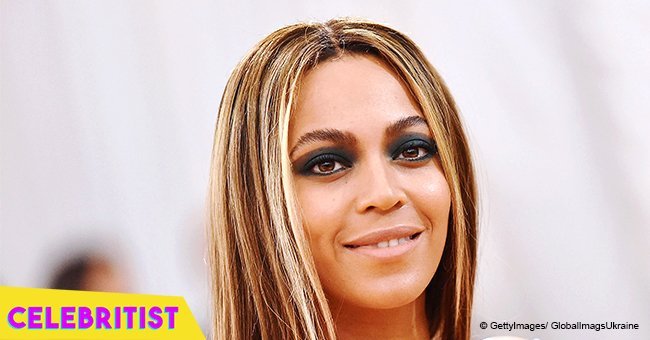 Beyoncé's famous half-sister shares photo of rarely-seen mom who is just as gorgeous as she is
- AmoMama brings you the rare view of Denise Gordy, the mother of Bianca Lawson from an Instagram upload by the movie star.
- Bianca made this upload with loads of appreciation and acknowledgment for her mother who she holds dear to her heart.
- It is interesting to note that the two women have a striking resemblance and beauty.
Bianca Lawson has shown much love to her mother as she makes a rare upload of her mom on Instagram.
The 38-year old made this throwback photo of her mom with a lovely caption that reveals she regards her mom in high esteem.
In the photo, Denise Georgette Gordy looked radiantly beautiful as she posed for a close-up shot wearing a cute smile on her face.
Denise had her bountiful hair forming the background of her shot and it's interesting to note the beautiful lace she had on.
This upload has also revealed that Bianca takes after her mother in gorgeous appearance as the two women look very much alike.
Bianca's upload comes with a lengthy tribute to her mother whom she regards as the 'most important and influential woman' in her life.
She acknowledges the difficulty and pain experienced by her mother during the course of ushering her into this world by saying;
'We both almost died giving birth to me, but she pushed us through! She's THAT powerful.'
She further expressed desire for her mom and gratitude that fate brought them together.
'Mom, you are a force to be reckoned with, my guide and my light. So grateful our souls chose each other this incarnation …'
Bianca Jasmine Lawson is the half-sister of music star Beyoncé Knowles.
Her father, actor Richard Lawson was husband to her mother Denise and Tina Knowles making her step-sister to singers Beyoncé and Solange Knowles
She is a popular figure on the screens as she has featured on The Steve Harvey Show, The Vampire Diaries, Teen Wolf, Witches of East End among others.
Most recent is her starring in Queen Sugar, a drama series by Oprah Winfrey Network.
What are your thoughts about her show of love for her mother?
Source: Instagram.
Please fill in your e-mail so we can share with you our top stories!