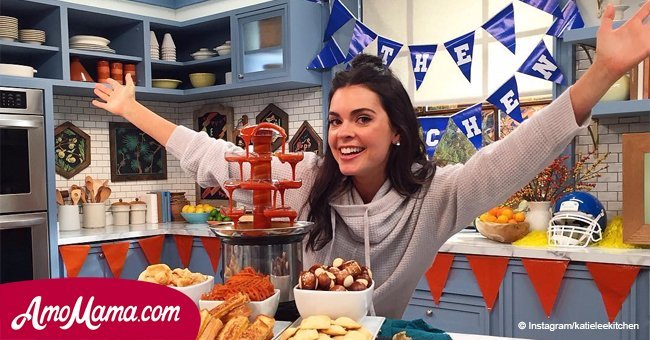 Beloved chef and novelist, Katie Lee, announces major news and flashes a huge engagement ring
Everyone's favorite chef took to social media to deliver the good news about her and the fans could not have been happier.
Celebrity chef Katie Lee, of The Kitchen, announced her engagement with boyfriend Ryan Biegel with a special post her fans on Instagram, according to Closer Weekly.
The source revealed that on March 22, Biegel proposed Lee and she immediately replied with a 'yes.' In the Instagram post, Katie is seen showing off her gleaming diamond ring while her fiancé stands behind her with pride.
The Instagram photo was captioned by Lee: 'I said yes.'
The source further reported that the couple is currently enjoying their new relationship with a vacation in Paris, and they are definitely making the trip an 'extra-romantic' one.
Only a day before Biegel's propsal, he had posted a photo of Lee on Instagram, where she was seen eating. The image was romantically captioned as, 'A view to kill.'
Several photos were also posted by Lee. One of her highlight images was her photograph from their glamorous hotel room, where she was in a massive jacuzzi tub surrounded by romantic red roses.
According to the online source, the fans have been elated by their favorite star's announcement. They quickly chipped in to congratulate Lee on her Instagram.
The source quoted one of the fans as congratulating Lee with a comment, 'I knew it! I just said last night that you would be getting engaged! Congratulations!' The fan was 'tipped off' by the romantic trip, suggested Closer Weekly.
The source further quoted another fan who slight teased the celebrity chef by suggesting that the reception food was definitely going to be an amazing one.
Lee is not usually open about her private life and tried to keep it well guarded. She gave her fans a hint about Biegel for the very first time in 2017 by posting a photo of him with her puppy in his sweatshirt.
Please fill in your e-mail so we can share with you our top stories!