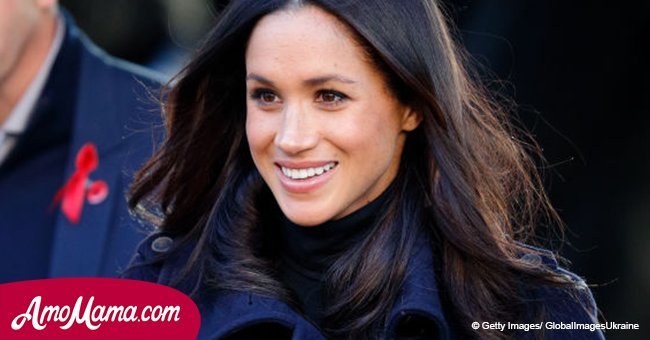 Meghan Markle is coming to stay in New York City for good. More precisely, it's a 'copy'
The soon-to-be bride will make New York City her home.
According to All Cute All the Time, Meghan Markle's popularity has increased ever since her engagement with Prince Harry was announced.
The once Suits actress, whose name was known by only the devout watchers of the television series, has now become a household name.
She is living every young girl's dream and has seen her popularity skyrocket in a matter of months.
These days, every news outlet is reporting on her every move. They discuss her most recent outing, latest hairstyle, and even some of the personal struggles she has had to endure.
There are only a few things we do not know about the bride-to-be.
Another proof of her increasing popularity is the latest news that Meghan Markle would be getting her own wax figure at Madame Tussaud's in New York City's Time Square.
The wax museum already has many of her soon-to-be family members. Now she would be forever standing alongside them.
The museum carefully selects whose statue would be present and now that she has gained enough notoriety, she fits the bill perfectly.
The Regional Head of Marketing at Merlin Entertainment, Christine Haughney, said that they would be recreating one of the most iconic moments on her royal journey so far.
The official said that the excitement surrounding the Royal wedding stretches across the world and there couldn't be a more quintessential location to celebrate the momentous occasion than the Big Apple.
Fans can 'meet' Markle this spring when the statue will be unveiled this spring. For those thousands of fans who cannot get the opportunity to meet the future Royal in person, this would be a great chance.
She will also be immortalized at the Madame Tussauds' London Museum. In New York City, the life-sized figurine will join Prince Harry, Prince William, and Kate Middleton.
Please fill in your e-mail so we can share with you our top stories!