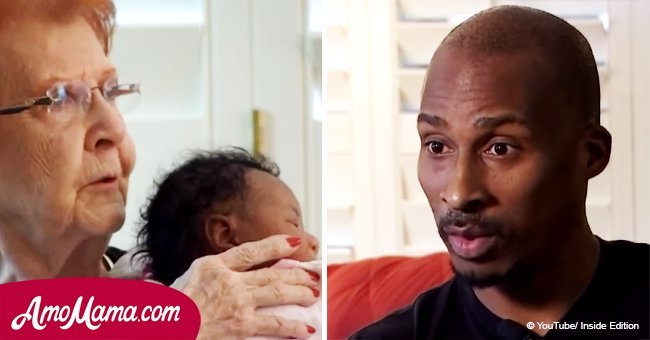 Dad and newborn daughter are unable to fly home. Then nurse says, 'you're coming home with me'

Even though the internet is filled with sad stories and bad news, a couple of them can make people believe that there are still some good human beings in the world.
Rubin Swift, a man from Cleveland, Ohio, flew all the way to Phoenix, Arizona to pick up his newborn daughter, Ru-Andria, who he had been granted her custody with and couldn't help to hold her in his arms.
As Faith Tap reported, Swift and his four-day-old daughter were at Sky Harbor International Airport ready to fly back to Ohio when the ticket agent of the airport stopped them.
Preventing that officers might ask for some kind of documentation, he took with him a note from the doctor that stated the baby was clear to fly and showed it to them.
That was not the problem, though. The reason they stopped them was that the baby was not old enough to fly according to the guidelines of Frontier, the airline he booked the flights with.
Their rules set clear that babies must be at least seven days old in order to fly with them. Since Swift was in a state where he didn't know anybody, he was worried about waiting three days until she was old enough.
He remembered that an elderly woman he met at Banner University Medical Center when Ru-Andria was born was a volunteer and offered her help in whatever he might need.
Swift immediately called the lady, whose name is Joy Ringhofer, and told her the situation. Still on the phone, Ringhofer said that she would pick them up at the airport and 'take them home.'
While he thought she was going to drive them to Ohio, the truth was different. She took them to her own house, given them food and shelter, and helped in every possible way for three days.
Knowing that Ringhofer could have easily said that it was not her problem because they barely had met each other, Swift confessed to being grateful for her kind action and that more people should be like her.
Please fill in your e-mail so we can share with you our top stories!