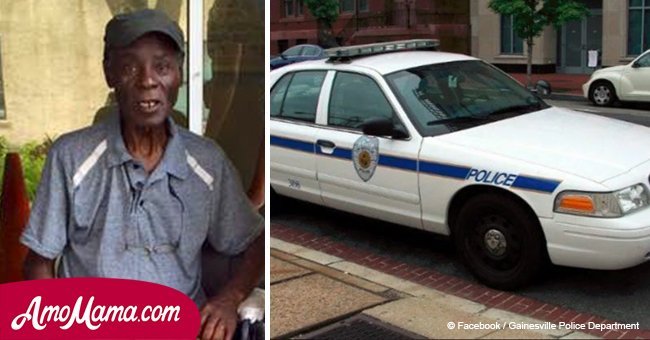 An old man was robbed. But instead of chasing the thief, cop bought him all the same items

When a police officer in Gainesville, Florida, went to the crime scene of a robbery, he knew that he had to do something unconventional to help the victim.
Officer Franklin, who works for the Gainesville Police Dept., was dispatched to the Seagle Building in order to help a man who had been robbed. According to his testimony, an unidentified woman walked past him and stole his bag of groceries.
American Now reported that, since the 74-year-old man named Saleem Hasan has difficulty with mobility, he could do nothing to stop her. He admitted that the $85 of groceries he had bought were supposed to last him the entire month.
When Franklin learned that, he went to the store he had bought everything, asked for Hasan's receipt, purchased the same items he had gotten, and gave them to him as a sort of replacement.
As the Gainesville Police Dept. heard the story, they took to their Facebook page to let everybody know what Franklin had done for Hasan. In the post, they pointed out that it was the kind of effort their officers do on a regular basis.
The post quickly became viral and nowadays, almost two years after everything happened, it has more than 11,000 likes and 700 comments.
Luis A. Rivera, a Facebook user, pointed out that he was proud to live in Gainesville and have such a great police department. He added that he respects Franklin for going beyond the calls of duty.
Donna Chase also took her time to comment on the topic admitting that she was surprised the store, Publix, didn't replace Hasan's groceries free of charge but that she was glad Franklin was there to help him.
Melisa Seay Criswell chimed in confessing that the community should be grateful for having such a wonderful police officer at their side and thanked him for helping those in need.
So far, Franklin has not commented on his selfless action but it is a fair guess to say that he feels good for being recognized as a Good Samaritan for helping Hasan.
Please fill in your e-mail so we can share with you our top stories!