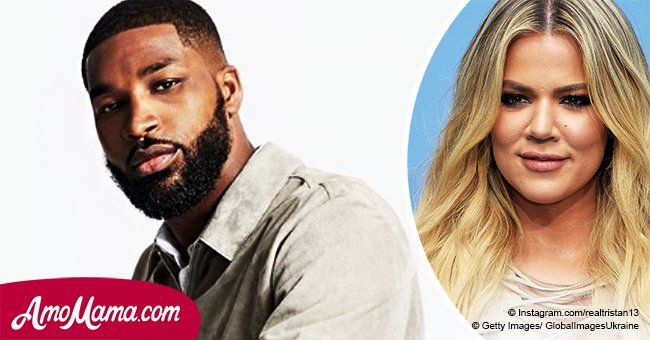 Kardashian' fiance Tristan Thompson allegedly makes a frank confession about Khloe's pregnant body
Unlike other women, Khloe Kardashian is embracing everything that her pregnancy is giving her—including her weight gain. But is her rumored fiance and baby daddy as accepting as she is?
The basketball player reportedly revealed how he really feels about the reality star's pregnancy body. Inquisitr has the scoop.
It has been the Keeping Up With The Kardashians star's dream to have a baby, even before she got married to Lamar Odom. So now that dream is within reach, she is wholeheartedly accepting what comes with it, which includes weight gain. Inquisitr lets us in the story.
Her partner, Cleveland Cavaliers player Tristan Thompson is also just as accepting. The basketball star is said to be absolutely loving her new curves, according to a source from Hollywood Life.
The source claimed that Tristan feels that her pregnant body is her sexiest look ever.
"He is madly in love with her. He thinks she looks sexier than ever as she carries his baby. Tristan thinks Khloe's curves are incredibly attractive and he can't keep his hands off her."
The insider also revealed that the two still enjoy being intimate with each other despite the Revenge Body star being heavily pregnant. The mother-to-be is apparently going to give birth around 2 weeks from now and the couple is certainly closer than ever.
"Tristan has told Khloe he wants to keep having sex with her right up until her water breaks, and she thinks that is a great idea. They are closer than ever as her pregnancy is coming to an end, and things have never been better between them."
While a lot of people thought that the relationship between the two was bound for failure as Tristan just came out from a relationship with Jordan Craig at the time and they just had a baby as well.
But now, it seems that they're in it for the long run and their chemistry is definitely undeniable.
Sound off in the comments and tell us what you think of Khloe and Tristan's relationship!
Please fill in your e-mail so we can share with you our top stories!