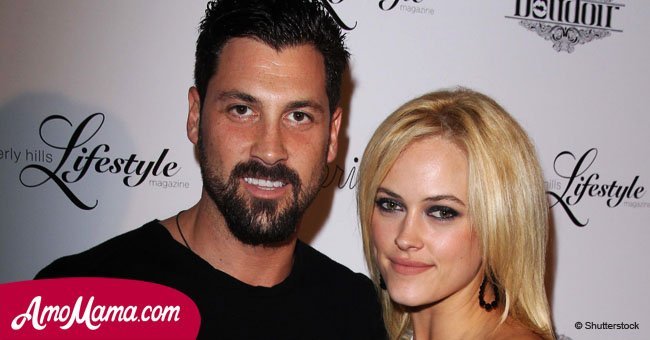 Peta Murgatroyd and Maks Chmerkovskiy ready to grow the family. They do have a gender preference
According to an article published by Closer Weekly, professional dancers from the show Dancing With The Stars Peta Murgatroyd and Maks Chmerkovskiy revealed that they are planning to have a second baby together.
And this time, they want to have a baby girl. More than anything, they want the baby so that their first-born, baby Shai, has a sister to grow up together with.
Shai himself is only 14 months old, and his mother wonders how she and Chmerkovskiy will be capable of loving one more baby as much as they love Shai.
The 31-year-old Murgatroyd and 38-year-old Chmerkovskiy beamed with pride as they spoke about their son. They shared that he could walk and was quickly picking up English and Russian.
And although the toddler is yet to shake a leg like his parents, the couple shared that he was already in love with music.
The celebrity couple is around Shai as much as they can be, and speaking of Shai's current companion at play, Murgatroyd revealed one of Shai's current obsessions.
She shared that he loved to play around with Amazon's Alexa, and would mumble things as if he were trying to have a conversation with her. Shai's words were, of course, too vague for Alexa to comprehend.
Chmerkovskiy also revealed how smitten he was with the mother of his child. When asked for the very time about having more children, he responded that he could hardly wait to do so.
Chmerkovskiy stated that he would love to have more babies with his beautiful wife.
Murgatroyd was amused by his answer, and she reacted by stating that he would love to even have one baby every year, implying how much in love with babies he was.
She chuckled as she said that her husband's desire for more children would leave her plump and overweight. However, Murgatroyd also revealed the actual number of children she was considering to have.
The young mother stated that it would be sufficient to have three children. She also revealed that she would prefer if the second child came to this world in a year's time.
Please fill in your e-mail so we can share with you our top stories!