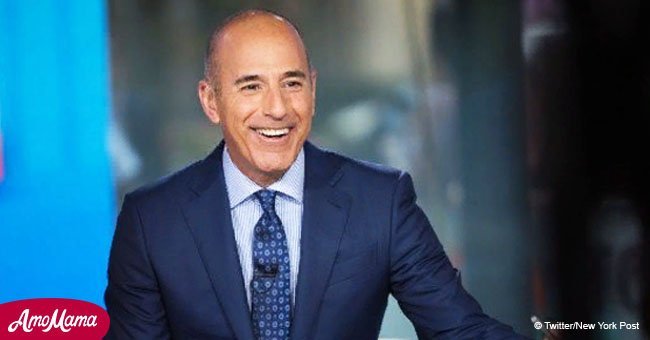 NBC's 'Today' had one last tie with Matt Lauer. Now it's cut off for good

NBC tried to cut all ties with anchor and sexual predator, Matt Lauer, but his photo was still displayed on one of the network's websites.
The 60-year-old Lauer was fired from the network on November 29, 2017, when a colleague gave a detailed report of the sexual abuse and misconduct she was subjected to.
As reported by Entertainment Daily, Lauer's photo was still prominently featured on the network's website. The image was removed after Page Six asked for an explanation.
The network explained that it was 'an outdated version of the site created years ago.' The beta site is still visible to the public.
Since his dismissal in November, more women have stepped forward with horror stories of their own. Including a woman who was raped in his locked office in 2001.
NBC News released a statement that it was 'the first complaint about his behavior in over twenty years,' but according to victims' accounts, his behavior was reported to management on numerous occasions.
Variety published the reports of the women who accused Lauer of rape and sexual misconduct. In one of the cases, Lauer gave a sex toy to a colleague, with an explicit note of how she should use it.
While many reports against Lauer were dismissed in the past, the network was forced to act quickly when one complaint made headlines and threatened Today's ratings.
His victims' stories have since been corroborated by friends and colleagues, forcing the Network to take action. 'We were also presented with reason to believe this may not have been an isolated incident,' the CEO claimed.
Radar Online reported that friends of Lauer, including Billy Joel and Howard Stern, have distanced themselves from him 'to avoid being stained' by his reputation.
Please fill in your e-mail so we can share with you our top stories!