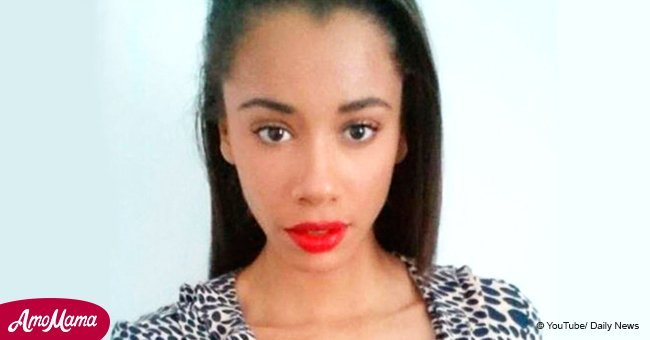 Woman, 26, claims she sold her virginity for more than $1 million to a 'Hollywood actor'

A British college student auctioned off her virginity online to the highest bidder.
The internet and the news are buzzing with what seems to be an impossible story: A young woman placed herself on the block through an escort service online and auctioned her virginity to the highest bidder.
The report was published in The Sun on the 26th of March 2018, but the British publication cautions that the story still has to be fully verified.
The young woman identified simply as 'Jasmin' revealed that there had been 3 bidders for her favors: a Munich businessman, a Premier League footballer, and a famous Hollywood actor.
This auction supposedly was held by the infamous Cinderella Escorts, an online business owned by Jan Zakobielski, 27, who runs the website from an apartment in Dortmund, Germany. The agency has a portfolio of women - high-priced prostitutes - whose rates start at $2450-an-hour.
"After I got public attention it took some months but finally I sold my virginity! Last week I dated three guys for dinner here in London. (...) The highlight was dating one of my favorite actors from Hollywood."
Jasmin, The Sun, 26th of March 2018.
Cinderella Escorts won world renown for selling the virginity of at least 4 European women so far. These young women are not prostitutes. These are educated, bright women with promising futures, who nonetheless choose to initiate their sexual lives by selling themselves publicly.
The final bid for Jasmin is revealed to have been $1.400.000. The German businessman had bid $1.350.000; while the sports star had offered $740.000. The prize went to the Hollywood actor who is also unnamed.
Jasmin is to meet the man who paid $1.400.000 for the privilege of being her first lover at a hotel sometime next month.
Cinderella Escorts later declared that 'to have sex for money is a serious decision and a girl has to feel comfortable doing it'. The agency further revealed that their aim is to connect men of means with agreeable young women willing to please them, and with virgins if that is their desire.
Another of Cinderella Escorts prize 'matches' was Aleexandra Kefren, an 18-year-old Bucharest model, who claims to have sold her virginity for $2.800.000 to a Hong Kong businessman in order to pay for her parent's mortgage.
Zakobielski gets 20 percent of the price, but guarantees he will ensure Jasmin's safety when she meets the buyer. The 'sales contract' signed by the buyer stipulates that he will use a condom and that there will be no bondage or sadomasochism.
By the terms of the contract, the buyer can bring in an independent medical expert to verify Jasmin's virginity. According to Zakobielski, there is currently a huge demand for virgins, pushing prices to astronomical heights.
He justifies this as a desire for 'exclusivity' on the part of men who can afford the best and the rarest of pleasures, be it wine, cars or beautiful women.
He confided that Cinderella has now over 50 British women applying to sell their virginity online, but that to be considered the candidates must pass rigorous psychological evaluations and are investigated to guarantee they are not being coerced by a third party.
Please fill in your e-mail so we can share with you our top stories!