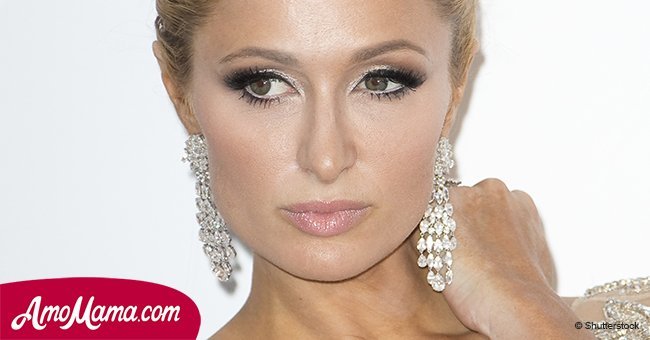 Paris Hilton reportedly loses an expensive engagement ring while partying hard in Miami
Paris Hilton lost her expensive engagement ring while partying in Miami making her fiancé undergo a frantic search.
Amomama brings to you details of Paris Hilton's scare as she temporarily lost her engagement ring while partying hard in Miami according to Inquistr on March 24, 2018.
Nothing says wealth and expensive as Paris Hilton and her boyfriend knew that fact enough as he gifted her a 20-carat diamond ring that reportedly cost $2 million for their engagement and she was blown away.
Apart from being an heiress of one of the biggest hotel conglomerates in the world, Paris is also a party animal and that part of her almost cost her engagement ring.
It was reported that the 37-year-old that partying herself away at a club in Miami as she danced to a set by British DJs Above and Beyond when the costly ring slipped off her fingers.
A witness at club recounted the occurrence saying:
'Paris was dancing with her hands in the air when her giant ring had flown off.'
Sources at the party disclosed that Paris was in tears when she realized she had lost her ring and the party switched to a search party as everyone tried to help the Hilton princess find her lost ring.
Her fiancé, Chris Zylka being the gentleman that he is, led a frantic search and security officials soon joined in the search.
Paris looked very panicked as she waited nearby as Zylka and others searched for her ring.
All through the occurrence, it was reported that Zylka was very calm as he searched for the $2 million ring.
Luckily for the House of Wax Star, her eye-blinding diamond ring was found in an ice bucket two tables down from where she was said to be partying. She cried with joy and relief as she put her ring back on her finger.
Zylka popped the big question before New Year's Eve in 2017 and gifted her the expensive rock.
Ever since she has been more than protective of her pricey possession. Hopefully, when partying next time she'll keep a closer eye on her rock.
Please fill in your e-mail so we can share with you our top stories!