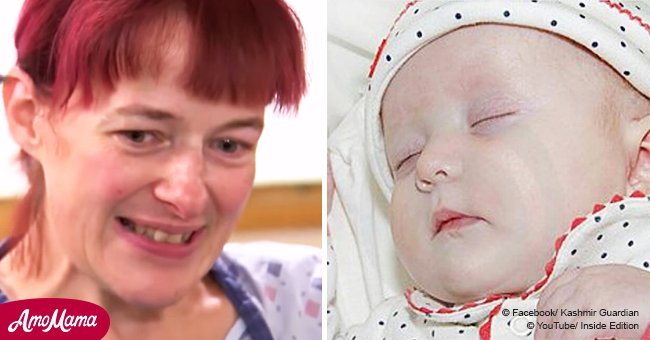 47-year-old found out she's pregnant. Just an hour later, the woman gives birth to a child

This bizarre pregnancy story will shock even the people from a medical background.
As reported in an article published by All Cute All The Time, a 47-year-old woman named Judy Brown from Beverly, Massachusetts learned about her pregnancy only hours before she delivered her first child.
Judy and her husband, Jason, were married for 22 years and despite many attempts did not succeed in conceiving a baby. When she started gaining a little weight, Judy believed that she had started undergoing menopause.
After some time passed, she felt an abnormal pain in her abdomen and feared that she had a fatal disease. Her pain started to increase with every passing day when her husband rushed her to the local hospital.
Dr. Kiersten Moussey was in charge of the shift and examined Judy's condition. After a few minutes, he revealed the news to the couple that would give them the biggest shock of their lives.
Moussey told Judy that she did not have any blockages that caused the pain. The pain was induced because she was pregnant and had to deliver the baby immediately.
Before the couple could grasp the enormity of the situation, Judy was rushed to the delivery room. In less than an hour's time, the Browns were blessed with their first child.
Carolyn Rose Brown had entered the lives of the couple and clocked a whopping 8 lbs. on the weighing scale. The medical team confirmed that the mother and the daughter were in good health.
However, the father, Jason, was still in shock and expressed that the moment he held his daughter gave him a surreal feeling. He believed that he might just wake up any moment from this dream-line scene.
It definitely was not a dream. The Browns could not believe their luck as Carolyn Rose had brightened up their 'Golden Years' in a way nobody could've ever imagined.
Please fill in your e-mail so we can share with you our top stories!