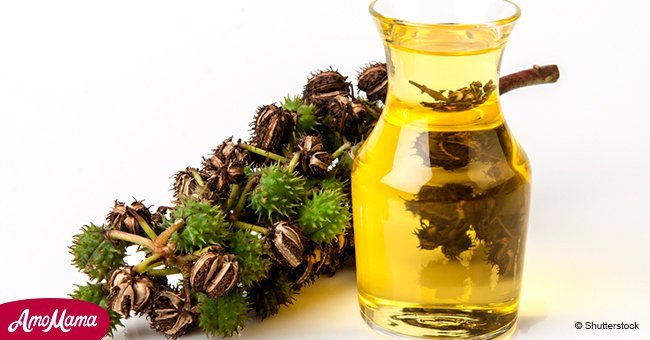 This amazing oil is one of the best natural remedies in the case of hair and skin issues
Although hair loss is an inevitable part of the aging process, a simple remedy could make this phenomenon into something a little less worrisome.
Hair loss is a frustrating issue that bothers many people and genetics can accelerate its effects, as one will experience hair thinning, balding, and receding hairlines while getting older.
According to Shared, different products are offered on the market as 'potent hair growth boosters,' but nearly none of them provides they promise.
On top of that, many people try different products to make their eyebrows and eyelashes thick, but they haven't found any effective solutions.
The same outlet proposed the use of castor as a potent ancient cure for balding while also being able to be used in a lotion for thicker eyebrows and lashes.
Source: Freepik
Instead of using high-in-chemicals solutions, which might cause adverse effects and damage the body, castor oil could be a natural alternative.
When used to deter balding, the outlet recommends pouring several drops of castor oil on the fingers and massaging the scalp. This will open the pores and let the oil enter into the follicles.
Castor oil can also be used in this beautifying formula, as it will thicken the eyelashes and eyebrows while also adding volume to them. These are the ingredients:
-15 drops of garlic oil-30 ml of castor oil-20 ml panthenol
Mix the listed ingredients and then apply the mixture to the lashes and brows. They also recommend repeating this ritual every night before going to sleep for best effects.
While it can help with these "beauty conditions," this oil is more than just a cosmetic aid, as is excellent for the treatment of digestive issues, ovary ulcers, irritable bowel syndrome, menstrual cramps, kidney stones, fibroids, swollen joints.
The use of it is simple, just pour a bit of the oil over several layers of gauze, and then apply the gauze on the problematic area.
On the webpage, they recommend placing a bottle of hot water over it for best effects while performing this ritual. It is important to leave it to act for an hour and repeating this method 3 times a week.
Please fill in your e-mail so we can share with you our top stories!