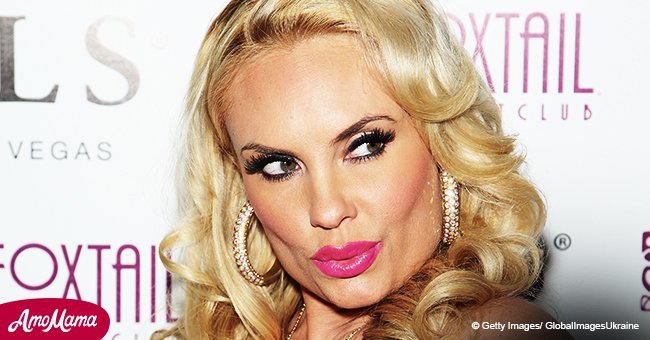 Coco Austin is severely criticized after sharing a photo of her 2-year-old daughter in the snow
The glamour model and web personality received instant major backlash when she posted a photo of herself and her two-year-old daughter Chanel enjoying a day in the snow.
The fourth winter storm, Winter Storm Toby, in the northeast barreled down the area in less than a month and the 38-year-old mother wanted to make the best of it, bundling up her adorable daughter and went outside for fun. Pop Culture has the deets.
Coco Austin posted a series of three pictures that included herself, Chanel, and their family dog playing outside. She wrote:
"It's a snowy situation here in NJ…it's coming down hard thought I'd put Chanel in snow clothes and take advantage of it."
But she was soon met with criticisms and questioned her. One commenter asked:
"Where are the gloves?"
And another also questioned, "No hat?" Others were concerned with the bulldog and why she was allowing the pooch to be out in the chilly winter weather. The person praised her though for putting a coat on the dog.
"Makes me sad when I see British bulldogs in the snow with no protection to keep them warm! I knew without even looking that ur furbaby would have a coat on! U and Ice are beautiful souls inside and out."
Prior to this, the actress was also criticized when they were vacationing in the Bahamas. She shared a short clip of herself and Chanel swimming with the sharks. It turned out though that they were nurse sharks, known for being docile, and being a popular tourist attraction in many parts of the Caribbean.
Let us know what you think of Coco's decision to play in the snow with her daughter and dog in the comments below!
Please fill in your e-mail so we can share with you our top stories!