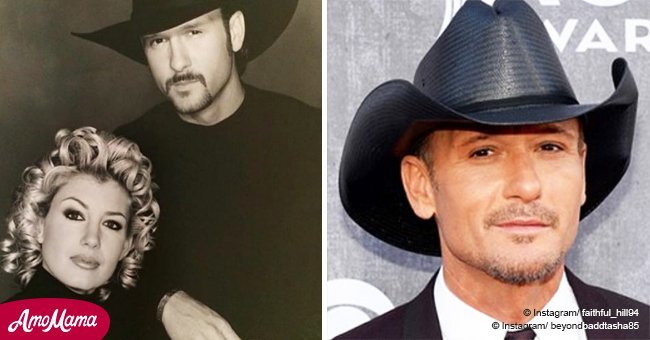 Tim McGraw reacts to kids at gun control protests. Do you feel the same way?

The country music star voiced his support for stricter gun control in the United States.
As reported by Country Music Nation, Tim McGraw called children who joined the gun control protests 'an inspiration.'
On Instagram, the 50-year-old singer shared a video of nine-year-old Yolanda Renee King speaking to a massive crowd of marchers.
The granddaughter of Martin Luther King, Jr. said, "Spread the word! Have you heard? All across the nation, we are going to be a great generation!"
McGraw shared the video and added a caption that read: 'These kids are an inspiration. They are the hope of our world. No matter what, you have to applaud and appreciate their spirit, and their fortitude! I say right on!'
This comment didn't sit well with some of the singer's fans, who doesn't agree with retailer's raising the purchasing age for firearms to 21.
McGraw and his wife, Faith Hill, have been vocal about their views on gun rights in the United States. They expressed their stance in an interview with Billboard in November 2017.
The mass shooting at Marjory Stoneman Douglas High School in Parkland, Florida has sparked yet another heated discussion over gun control in the United States.
It also highlighted the sensitive relationship between gun rights and country music. The genre has a deep cultural and economic ties to the gun industry.
According to Rolling Stone, guns have long existed as a guiding symbol in country music. Guns play a large role in the genre's outlaw mythology.
This connection is apparent from the classic Folsom Prison Blues by Johnny Cash to contemporary songs like Gunpowder and Lead by Miranda Lambert.
The March For Our lives protests were held across the country in support of stricter gun regulations.
McGraw's post supporting the events drew 16,000 likes and nearly 500 comments in just 24 hours.
Please fill in your e-mail so we can share with you our top stories!