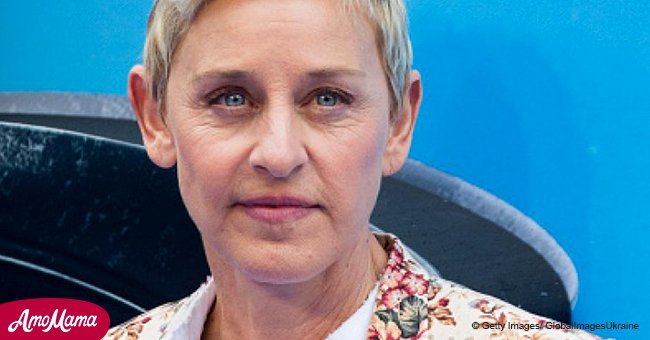 Ellen DeGeneres shares amazing photo of her PDA with Portia De Rossi on vacation
The famous talk show host shared a sweet photo of herself and her wife while enjoying this year's spring break.
Ellen DeGeneres looked happy and at ease on the photo she shared of herself cuddling up with her wife, Portia de Rossi.
The pair looked relaxed as they enjoyed the peaceful, sunny day in an unknown tropical location.
Inquisitr pointed out that the pair appeared casual as they had minimal makeup on.
Even though the tabloids have been bombarding them with marital issue-related speculations, the pair seemingly slammed those controversies by looking very happy together.
E! Online shared that DeGeneres and de Rossi's love story started when they first met in 2000. At the time, DeGeneres was dating Anne Heche.
Talking to The Advocate, DeGeneres admitted that she never ceased to think about de Rossi because she thought there was some sort of "energy" between them that she had never felt with anybody else before.
The two once again ran into each other at Los Angeles' Shrine Auditorium in 2004. de Rossi revealed that her life completely changed after meeting DeGeneres because she was the one who made her finally "embrace" and accept who she really was.
By starting a relationship with DeGeneres, de Rossi was able to accept her sexuality.
45-year-old de Rossi previously shared that every time an interview would ask her about her sexuality, she would often change the subject, but when she got together with DeGeneres, she had no fears in publicly talking about her true self.
In 2005, DeGeneres and de Rossi lived together in a two-bedroom home in Los Angeles. They love working together with rescue animals and ever since then, they have become inseparable.
On August 16, 2008, DeGeneres and de Rossi tied the knot in a private ceremony at their Beverly Hills estate.
Please fill in your e-mail so we can share with you our top stories!