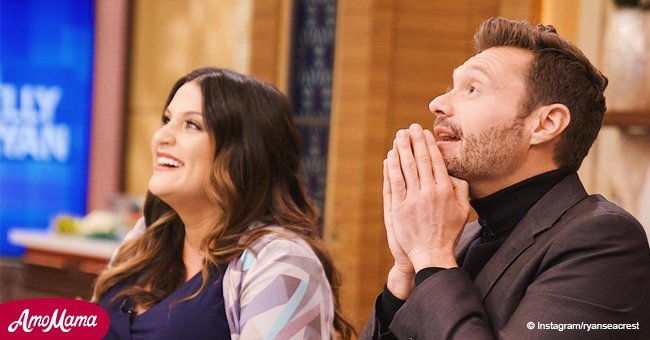 Woman who accused Ryan Seacrest in sexual assault now turns to slamming the entire 'Today' show

After several celebrities shared their own stories about sexual harassment they suffered in the entertainment industry, Suzie Hardy did the same.
In February 2018, Hardy, who used to work as Ryan Seacrest's stylists at E!, revealed in a very detailed way that he used to sexually harass her throughout the years she worked with him (2007 – 2013).
According to Entertainment Daily, she is now accusing NBC of not letting her be interviewed on Megyn Kelly Today as they allegedly changed the schedule at the very last minute.
Speaking about the incident, Hardy pointed out that she was set to talk to Kelly on her show on March 19, but the TV executives called her and canceled her appearance 'abruptly,' which was completely disrespectful.
She added that she could've gone to any other show but that she chose Kelly's because she has been supporting many more women in the MeToo movement and thought that she could be one of them.
Hardy gave further details as she explained that she and her attorney, Howard King, were supposed to get a plane to New York for the pre-interview, that would have taken place on March 16, and the taping would be on the 19th.
The same morning of their flight, King received a call from the network canceling the interview without explanation. Even though nobody from the network has said anything about it, Hardy pointed out that the reason is evident.
Seacrest is a very important member of E! as he hosts red carpet interviews during events such as the Academy Awards and the Golden Globes.
NBC owns E! and they won't let such an important member of their team gets accused in one of their own shows. He has been so successful and there is so much money around him that the network doesn't want him to take his projects somewhere else.
Among the things that Hardy has said about Seacrest, the worst one by far is that he allegedly rubbed his erect penis against her body while wearing nothing but his underwear.
Please fill in your e-mail so we can share with you our top stories!